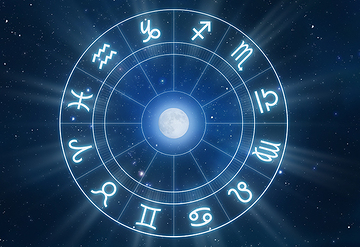 ---
Aries | March 20 – April 19


As an Aries, you're very sociable. Still, when it comes to getting things done, you find others slow you down, so tackle tasks solo. Now, however, teamwork isn't just wise, it's essential. While it's true, others think and act less swiftly than you, they've knowledge or access to facts you need.

Taurus | April 20 – May 20




The Sun's move into your sign ends a rewarding if often perplexing period. Challenging as it was dealing with recent constraints, you'll soon realise how informative the resulting discussions were. Better yet, you'll find that suddenly you discover ways around obstacles that, thus far, you've been unable to overcome.

Gemini | May 21 – June 20




You're by no means a control freak. Yet even you could feel concerned about certain crucial decisions that have been put in the hands of others. Unsettling as this is, you're better off remaining by the sidelines while others deal with the increasingly tricky situations kick-started by this week's chaotic developments.

Cancer | June 21 – July 22




Sometimes clashes are about exactly that, a strong difference of opinion. But currently they're far more likely to involve misunderstandings triggered by unsettling events. Ironically, worrying as these seem now, they're actually breakthroughs. Although, initially, you won't spot their promise, it will soon become clear just how exciting they could be.

Leo | July 23 – August 22




Nobody would debate the importance of sticking with what you believe is right. Yet one particular individual is carrying this to the extreme, and in the process creating problems for you and everybody else. Don't argue. In fact, say nothing. Once they're no longer getting attention, their attitude will change, possibly overnight.

Virgo | August 23 – September 22




When your ruler Mercury moved to accent ways you can broaden your horizons, in early April, you began a lengthy cycle of exploration. While you've already discovered a lot and made a few plans, nothing is settled. That's no surprise. What you learn this week could substantially alter your priorities and timing.

Libra | September 23 – October 22




After recent amazingly congenial discussions, you feel reasonably confident arrangements made with others will proceed as planned. That's unlikely. In fact, between the Full Moon, later this week, and Mercury going retrograde on the 28th, changes will be a constant feature of your life and of others as well.

Scorpio | October 23 – November 21




At the moment you may fear you were far too revealing about feelings you usually keep to yourself. There is, however, no reason for concern. Within a short time others will make it clear how much better they understand you and, as of as much importance, what was behind recent perplexing decisions.

Sagittarius | November 22 – December 21




Few things annoy you more than those who're secretive about matters that aren't actually especially important. The problem is, the individual in one particular situation is convinced certain facts must be kept under wraps. Forget about discussion. Illogical as their views seem, there could be good reason for them.

Capricorn | December 22 – January 19




As much as you've accomplished over the past week or so, it's been at a cost. And that's meant cutting back on time for yourself and, equally, for those you care about most. Now that the Sun's moved to accent these relationships, you'll find you've many opportunities to set things right.

Aquarius | January 20 – February 17




Listening to others talk about their ideas and beliefs is fascinating for you. Yet now, one particular individual seems to conducting lectures and, thus, turning you into a student of their teachings. Draw the line, and do it both firmly and swiftly, or you'll have trouble shaking off this self-styled guru.

Pisces | February 18 – March 19




Some obstacles are fixed. Your only option is to manoeuvre around them. But those you're currently facing are more about habit or, alternatively, intimidation. Acknowledge the issue is your viewpoint, not hard facts. This gives you power. The next step is to begin to change your habitual thinking about the situation in question.

Published in The Express Tribune, April 19th,  2016.
COMMENTS
Comments are moderated and generally will be posted if they are on-topic and not abusive.
For more information, please see our Comments FAQ