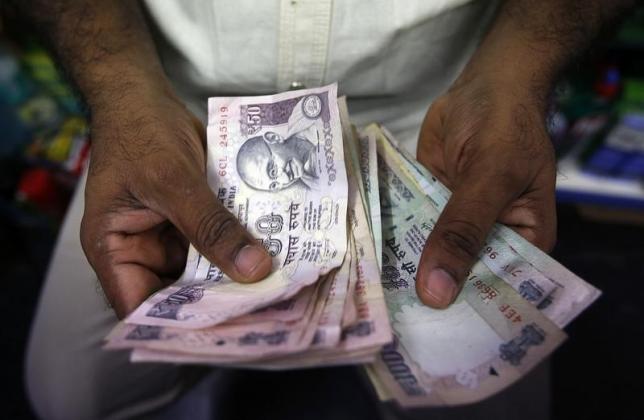 ---
Expansion is a distant dream for many Indian manufacturers as they grapple with under-utilised factories and towering debts, putting pressure on Prime Minister Narenda Modi to count on government spending instead of private investment to boost Asia's third-biggest economy.

There is a renewed manufacturing push under Modi's flagship 'Make In India', but with global demand depressed, factories remain under-utilised and plans to increase corporate investment are left on the back burner.

Capacity utilisation was at 72.5 percent in October-December, according to the latest Order Books, Inventories and Capacity Utilisation Survey conducted by the Reserve Bank of India (RBI).

Unsatisfactory: Economic stabilisation without growth

Total capital expenditure is expected to slump 14 percent in the year ending March 2017, according to a Reuters analysis of 133 Indian companies for which comparable data since 2011 is available.

That would be the biggest decline in at least seven years. In the industrials sector, capital spending is expected to slide 22 percent. In utilities, materials and energy, declines of up to 24 percent are expected.

Squeezing cash flows further is the reluctance of commercial banks to lend despite a cut in the RBI's key policy rate this month to a more than five-year low.

Possible upgrade: Pakistan stocks reclassification process getting under way

Only three out of 45 domestic commercial banks have lowered interest rates, with most arguing they cannot cut costs for borrowers as they too are facing tight cash conditions.

Devang Shah, head of investor relations at Tata Steel Ltd, told Reuters that the RBI rate cut would help capital expenditure but not immediately.

"We don't plan any fresh capex," he said. Public spending, rather than private, is more likely to give a new lease of life to investment in India's manufacturing sector, as the government pushes to increase spending on roads, railways, smart cities and renewable energy.

In the government's latest budget, $32 billion will be set aside for infrastructure development, up 22.5 percent from the previous year, with a focus on rural communities where a drought has crushed farming incomes.
COMMENTS
Comments are moderated and generally will be posted if they are on-topic and not abusive.
For more information, please see our Comments FAQ