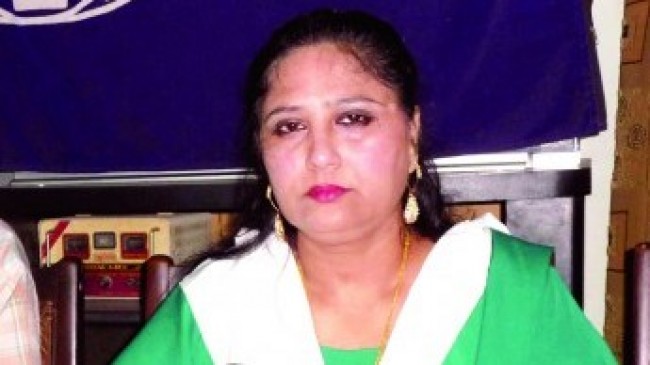 ---
KARACHI: From Allahabad to London and all the way to the Prime Minister's office.

Azra Gorakhpuri reveals the softer side of India's 'iron lady', Indira Gandhi, in her new biography of the former prime minister. At the launch of the book "Indira Priyadarshini Gandhi - A Token of Love from Pakistan" at the press club on Tuesday, Gorakhpuri said that Jaswant Sindh's book on the life of Muhammad Ali Jinnah inspired her to write about Indira Gandhi, who she had the privilege of meeting three times in India. She is proud to be the first Pakistani to write a book in Hindi, India's national language.

"It would have been much better if Jaswant Singh had written the book on Jinnah in Urdu," she added. Gorakhpuri believes that the biography will play a role in improving the ongoing peace process between India and Pakistan. "Civil society members of both the countries have been trying to maintain cordial relations between the two countries. My book is also a part of this process," she explained. From the former prime minister's childhood to her falling in love with Feroz Gandhi, the biography has it all.

"The dispute between Indira and her father Pandit Jawaharlal Nehru about her marriage with Feroze Gandhi is one of the most interesting and important chapters," she said. The biography also describes her education in London, cites the history of negotiations at the Simla agreement with Zulfikar Ali Bhutto and more importantly, her relationship with her sons Sanjay and Rajiv Gandhi. Azra Gorakhpuri said she was in awe of Indira Gandhi's charismatic personality ever since she met her in 1979.

"I met her through my grandfather who was one of her cabinet members. After our meeting, I started adopting her style in school, especially in debates," she said with a smile. The author, who is an educationist and moved to Pakistan from India after her marriage in 1981, said she wants to present the book to Sonia Gandhi, Indira Gandhi's daughter-inlaw. "I will go to India with a Pakistani delegation to hand over the book to her," she added. English and Urdu versions of the book will be published soon.
COMMENTS (8)
Comments are moderated and generally will be posted if they are on-topic and not abusive.
For more information, please see our Comments FAQ