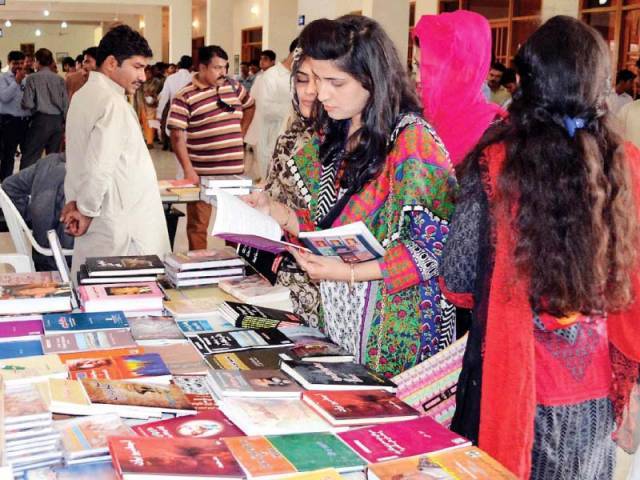 ---
HYDERABAD: People say Sindhi cinema breathed its last in the 1990s, but the journey of the downfall began in the 1970s when movies like Shero Feroz, Sassui Punho, Pardesi and Umar Marvi, which put Sindhi cinema on the map, stopped being produced.

Oblivious of the past highs and lows of Sindhi cinema, young filmmaking graduates expressed their desire to do something to revive the regional cinema at the 'Filmmaking and Youth' session on day two of the Hyderabad Literature Festival 2016.

"I have a plan on how to go about it," said a recent graduate of National College of Arts (NCA), Raja Roy Diyach, who belongs to Jamshoro.

New in town: Hyd hosts its first literature festival




He believed a better story, script and technical equipment as well as financing can be arranged but finding actors is the challenge.

The session screened Diyach's 30-minute feature film, 'Wesah' (hope), with dialogues in Urdu, Sindhi and English. The story revolves around a young protagonist who survives one tragedy after another, starting with the death of his mother and the murder of his father while he was a child.

The script, dialogues, video quality and sound of the movie, filmed in Lahore, Karachi and Jamshoro with a Mach3 camera, won Diyach a huge round of applause from the engrossed audience.

Another 30-minute film, 'Piree' (beloved), produced by NCA's recent graduate Kainat Thebo who hails from Naushero Feroz, was also screened during the session.

"My work is fictional. It's about an ordinary man, a vegetable vendor, who falls in love with a woman. It circles around his simplicity, kindness and the romantic scenario he becomes a part of," said Thebo. According to her, the movie captures the spirit of Sindh.

Thebo, who said her family initially objected to her higher education in filmmaking, also showed interest in working towards the revival of Sindhi cinema. But she preferred to spend the next few years working with senior producers and directors to gain experience. Presently, she is will work as an assistant director for Bollywood director Harsh Narayan's movie, a part of which will be shot in Sindh.

Sindhi language and technology

Dr Subhash Babu, an information technology expert, said scientific advancements have made technology a prerequisite for preserving and promoting language.




"There are 7,000 languages in the world but thanks to technology just 84 of these are dominating the global landscape," said Dr Babu while speaking at the session on Sindhi language and technology.

He said that language is not only a mode of communication rather it embodies human history. Shabir Kunbhar underscored the need of developing voice-to-text converter software for Sindhi language for use in mobile phones and computers. "It will require a long-winded exercise, recording each word and sound of the language for voice identification. Individuals won't be able to do it,' he said. "Institutions established for language promotion will have to seriously undertake this work."

Another computer science expert, Suleman Wassan, spoke about the importance of digitising books. He said his organisation has digitally recorded 800 important Sindhi language books. He criticised the Sindhi Language Authority (SLA) for restricting access to its e-books, which are published with government funds.

Wassan also found fault with poor websites of institutions like SLA and Sindhi Adabi Board, which have been created for the language's preservation and promotion.

The speakers also urged writers, poets and intellectuals to adopt social media as the new mode of communicating their thoughts with the people and among their literary circles.

Published in The Express Tribune, April 18th,  2016.