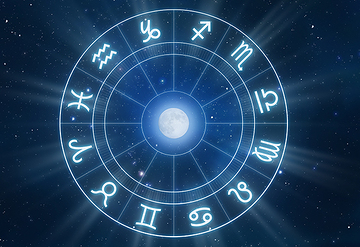 ---
Aries | March 20 – April 19


Every sign is influenced by Mars' retrograde cycle, which has just begun and lasts until late June. However, because it's your ruling planet, you'll notice this most. Unlike Mercury's period of reverse movement, which triggers confusion, this one raises questions. While the majority of these will be unexpected, what you'll learn will be amazingly informative.

Taurus | April 20 – May 20




In early April your ruler Venus moved into the most strategic portion of your chart, and now it's clashing with the underhand Pluto. While, inevitably, this will lead to tensions, make a point of talking things through in detail and you'll gain a powerful understanding of the circumstances and others' priorities.

Gemini | May 21 – June 20




Initially you rightly feared that allowing one particularly painstaking individual to take charge of already complex decisions would only draw things out all the more. While it's true, they are insisting on greater detail than you would, this also means you needn't worry about a last minute search for missing facts.

Cancer | June 21 – July 22




Ordinarily you'd investigate sudden changes, especially when they involve arrangements you've worked hard to organise. But with Mars, which is accenting such matters, retrograde until late June, a variety of twists and turns is inevitable. Knowing that, regard what you plan as an experiment, and whatever happens, you'll learn from it.

Leo | July 23 – August 22




Learning about new ideas and meeting interesting people is huge fun. But you're now impatient. You're ready to focus on making plans and turning them into action. The move by your ruler the Sun, into the portion of your chart that accents such matters is, therefore, very well timed.

Virgo | August 23 – September 22




Few things annoy you more than being forced to commit to plans you're not happy with. Yet events are doing exactly that. Worrying as this seems, between the coming planetary shifts and your ruler Mercury going retrograde next week, you needn't be concerned. These will change and change again.

Libra | September 23 – October 22




Have numerous pivotal decisions seemed out of your hands? This is no surprise. Since the beginning of the month, your ruler Venus has been in the relationship angle of your chart. While often you've been delighted to leave things to others, you'd have preferred to deal with several on your own.

Scorpio | October 23 – November 21




Although the Scorpio Full Moon is still several days away, you're probably already experiencing both a build-up of tensions and sudden changes. Some may be no surprise. But even those that are entirely unexpected are part of the powerful shift, in your world and feelings, triggered by the lunar cycle.

Sagittarius | November 22 – December 21




In early March the dynamic Mars moved into Sagittarius, beginning a cycle of growth and action. Now that Mars is retrograde, that is, moving backwards in the heavens, until late June, many of those plans will be delayed. Annoying as this is, it gives you a valuable opportunity to rethink things.

Capricorn | December 22 – January 19




No matter how straightforward arrangements seem, they're unlikely to last as you conceived them. Disruptive as changes are, each will either add or remove something that will, in turn, make you rethink those plans. Bizarrely, each change will be both informative and considerably improve on the situation in question.

Aquarius | January 20 – February 17




As an inquisitive air sign, like everybody, you have passions. But where others will be passionate about people or, perhaps, a new pursuit, you tend to fall in love with ideas. Fascinating as what's arisen may be, do a little serious investigation before you begin rethinking your life and priorities.

Pisces | February 18 – March 19




There are many varieties of setbacks. Those you're currently facing are actually prompting an analysis of arrangements so embedded in your life that it doesn't even occur to you changes are possible. They are. Not only is that the case, you owe it to yourself to review these, and in depth.

Published in The Express Tribune, April 18th,  2016.
COMMENTS
Comments are moderated and generally will be posted if they are on-topic and not abusive.
For more information, please see our Comments FAQ