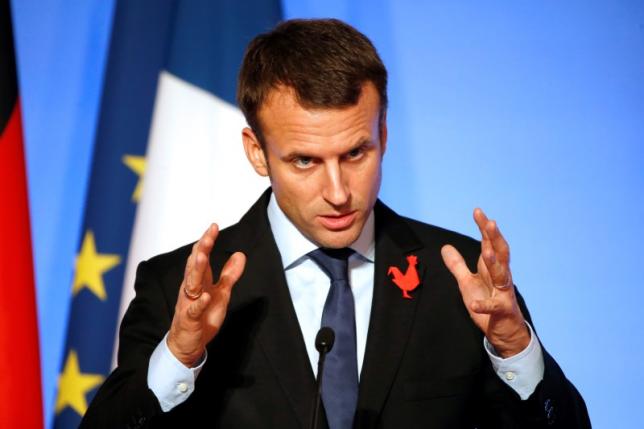 ---
LONDON: Britain will face consequences if it votes to leave the European Union, French Economy Minister Emmanuel Macron said on Sunday, the latest warning from a foreign leader about the possible impact of Brexit.

Britain will vote in a referendum on June 23 on whether to stay in the 28-member bloc, with those supporting a British exit saying the country could easily renegotiate trade deals with the European Union and reclaim its status in the world.

But Macron told the BBC that Britain could struggle to regain access to the EU's single market, might see more refugees head to its shores and would lose its negotiating power in talks to protect its ailing steel industry from Chinese competition.

"You are a great country and ... your future as a great country is not outside the EU, it's to be part of the club and to transform the EU with the other great countries," he told The Andrew Marr Show.

"For sure you will have consequences because otherwise it doesn't make sense to have a European Union," he said, adding that if Britain left, other countries might follow suit.

He repeated a warning from French officials and Prime Minister David Cameron that thousands of refugees could flock to Britain from France if the country left, a suggestion those wanting to leave the EU say is little more than scaremongering.

Several foreign leaders have called on Britain to vote to stay in the bloc at the referendum, with US President Barack Obama expected to back Cameron's campaign to remain on a visit to London this week.

With Britons evenly divided just over two months before the vote, campaigning has become increasingly bitter with both sides of the argument accusing the other of playing on people's fears and peddling half-truths to woo voters before the referendum.