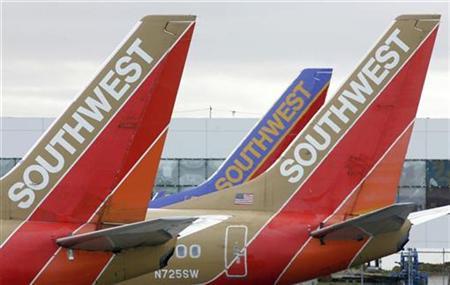 ---
A Muslim woman was asked to get off a Southwest Airlines plane in Chicago after she asked the man next to her to switch seats.

A flight attendant asked Hakima Abdulle to disembark the flight after she asked the man next to her whether she could move to the aisle seat, and he had agreed.

Following the incident, the Council on American Islamic Relations (CAIR) called for an investigation, describing a "bias motive" behind the action taken against Abdulle, who is of Somali descent and was wearing a hijab. "She suffered acute distress and anxiety as a result of this experience. She was publicly humiliated before a plane full of passengers," said Zainab Chaudry of CAIR.

Muslim family kicked off US flight over 'how they looked'

According to Chaudry, Abdulle was traveling alone on a connecting flight to assist a pregnant family member in Seattle. When Abdulle asked her neighbour to switch seats and he agreed, a flight attendant intervened and said this was not allowed despite the airline's policy of unassigned seating.

To this, Abdulle asked why she could not switch, but the flight attendant, without giving her an answer, asked her to disembark the plane. Abdulle asked to speak to a supervisor and was rebooked on a flight to Seattle several hours later.

When police questioned the flight attendant about the reason behind her decision, she replied saying that she "did not feel comfortable" with the passenger.

United apologises to Muslim woman for soda incident, bans accused crew member

Chaudry has called for an investigation and a formal apology by Southwest Airlines and to reimburse Abdulle's airfare. A press conference was held to discuss the incident, where Abdulle's husband, Abukar Fadaw spoke in defense of his wife who felt deeply embarrassed being subjected to such racial profiling. "She was crying in front of everybody," he said.

Fadaw spoke to the flight attendant over the phone and asked her to explain to him why his wife was being escorted off the plane as she spoke limited English. "They ignored me," he said.

The couple's lawyer, William Burgess, pointed that it is a violation of federal law for an airline to discriminate against passengers on the basis of religion and added that still, he has received about half a dozen similar reports from Muslims this year alone.

A statement from Southwest Airlines read, "Information available, collected at the time of the event, indicates that our employees followed proper procedures in response to this customer's actions while onboard the aircraft. Out of respect for the customer's privacy, we will not share specifics about her conduct or travel experience.

"We are not in the business of removing passengers from flights without reason; our goal is to get each one of our customers to their final destination safely. We are responsible for the comfort of all passengers and do not tolerate discrimination of any kind," it added.

Muslim woman faced discrimination by flight attendant, passengers over unopened soda can

Last month a Muslim couple and their three children were asked to leave a United Airlines plane at Chicago airport after the pilot cited "safety issues."

This article originally appeared on Independent.
COMMENTS (11)
Comments are moderated and generally will be posted if they are on-topic and not abusive.
For more information, please see our Comments FAQ