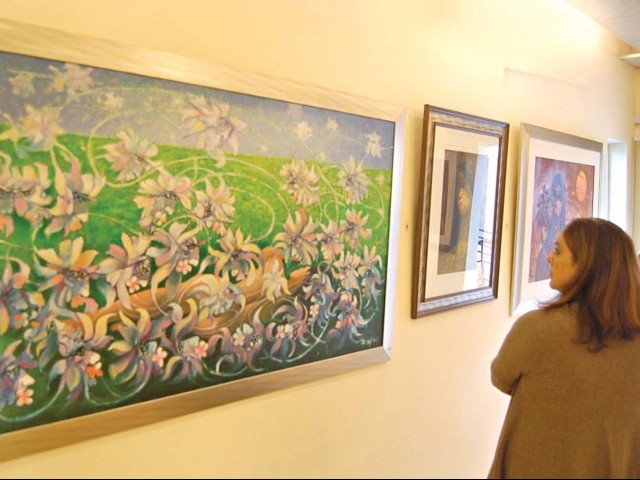 ---
ISLAMABAD: With the government not playing its part in promoting visual arts, curators and artists have to step up to fill in the gaps and encourage young artists.

Speakers at the session 'The Business of Art' unanimously agreed that since there was not much being done at the governmental level, private spaces have helped provide a platform to budding artists.

The panellists, being based in Islamabad, agreed galleries set up in residential houses have been affected the most by a Supreme Court orders to end all commercial activities in residences.

The SC took up the matter in November 2014, when a private firm challenged the decision of the Islamabad High Court. The top court later ordered the capital administration to launch an operation and end all such commercial activities in houses.

"The curse of Islamabad is that it is a new city," said architect and owner of the Rohtas Gallery, Naeem Pasha. He added that the capital was being regimented by bureaucrats. "Such issues do not exist in older cities like Lahore, Karachi or even New York, where you could turn an abandoned church into an art gallery".

He stressed that the sociology of the city has to change, and it could only change if the thinking of the higher ups would change.

Carrying the discussion forward, Satrang Gallery Founder and Director Asma Rashid Khan said the city was missing a vibrant colour because of the Supreme Court's orders.




Discussing whether visual arts were a viable way to earn a livelihood, Pasha said the industry had come a long way. "Thirty years ago, it was impossible to make a living of art. We had graduates coming out of the National College of Arts who were forced to join advertising firms to make ends meet. But a lot has changed since then," he added.

Differing on the point, Ambreen Karamat, a NCA graduate said that currently there were three art institutes in the country — NCA, Indus Valley and Beaconhouse National University — which produced around 100 art graduates annually. "Do we have enough art galleries for these art students to display their work?" she asked, adding that more were needed. "We need to invest in our artists to promote them," she added.

Speaking on the government's role in promoting visual arts, Pasha said the Pakistan National Council of the Arts hasn't bought a painting since 2001, which shows that the government is not investing in art and is not archiving art pieces, which shifts the responsibility to private art galleries to keep catalogues and archive work.

Khan said the role of art galleries was now not just limited to exhibiting art, but in educating the people about art.

Published in The Express Tribune, April 17th, 2016.
COMMENTS
Comments are moderated and generally will be posted if they are on-topic and not abusive.
For more information, please see our Comments FAQ