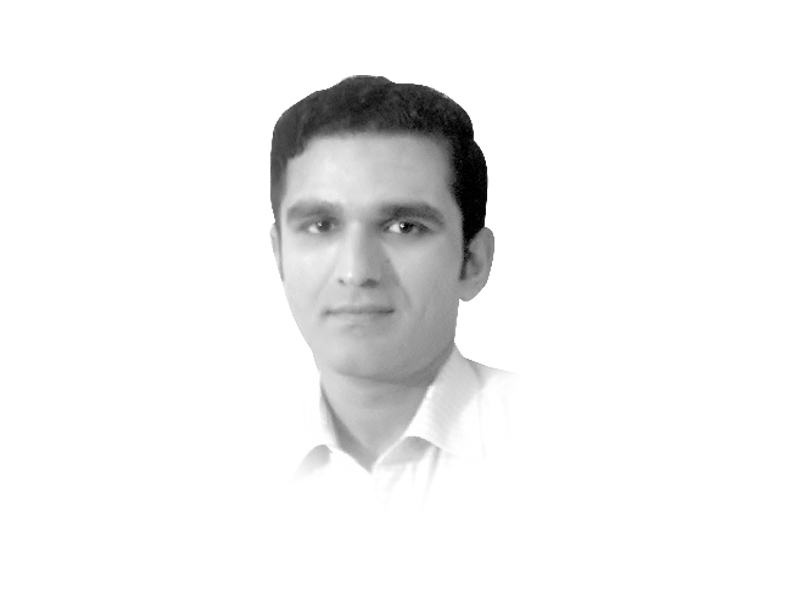 ---
On April 14, 2016, I was simply appalled by an opinion piece published in this very newspaper. A grandson of our former dictator, General Ziaul Haq, had the gall to write an article criticising the legacy of Zulfikar Ali Bhutto and Benazir Bhutto. I would recommend the gentleman to first study hard at Princeton and think through ideas before sharing them on such a platform.

In this article, the teenager began by wondering why every April 4, Bhutto's ghastly judicial murder is recounted. This he termed Bhutto's 'glorification'. Well, Bhutto is rightly remembered on April 4 as a martyr for democracy since a bloodthirsty dictator unjustly hanged him on a trumped-up charge. If the judicial murder of an elected prime minster of Pakistan is not reason enough to remember and lament such a state of affairs in the country, then I am at a loss to understand what we should remember. Being from the same household that the perpetrator of this horrendous crime belonged to, Mr Adnan should have already been aware of how this tragedy transpired and how shameful it was.

In every age and in every country, the development of personality cults is very common. The Kennedys have a cultic persona in the US, Margaret Thatcher had one in the UK, Gandhi and Nehru had it in India and so on. This cultic following means that oftentimes their good deeds are projected more than their bad ones. However, this does not mean that their wrong decisions are forgotten or are unrecognised. Even in Pakistan, there are as many books lauding the thought of Bhutto as they are criticising it. Of course, if the writer had bothered to look through writings on Bhutto in Pakistan and abroad before using criticism of him as a backdoor attempt to rehabilitate his grandfather, he would have realised another side.

One thing that Mr Adnan has noted rightly is that there are generally no non-chrome colours in history; everyone perhaps is a shade of grey. However, in noting so he should also remember that people should not judge people in the past with the precepts of the present. This is not only ridiculous, it is silly to expect people in the past to know and realise principles we have only just accepted after decades of debate. Take for instance, the recent debate over gay marriage in the US — this debate took more than a decade, and even now is simmering in some places. The debate in Princeton, even though taking place in one of the best universities of the world, is being hijacked by people who just want to become relevant and gain some political mileage. Sense is millions miles away from them. Similar is the extreme hypocrisy of people at Oxford — my own alma mater — who after receiving and enjoying the largesse of Cecil Rhodes's benefaction turned on him and wanted his statue removed from a rather innocuous building.

All said, there are shades and there are shades. Woodrow Wilson and Bhutto might be some shade of grey, but General Ziaul Haq is certainly a very dark shade of black — the least this eager undergraduate from Princeton must learn. Zia was singlehandedly responsible for the tearing apart of our social fabric, the thrusting of Pakistan back to the Stone Age, the advent of drugs and guns, and the political, ideological and cultural instability we currently face. Of course, there was a good side of Zia too, some decent things also happened. But then Hitler was also not simply a megalomaniac, he also did some rather remarkable things.

Mr Adnan does not live in Pakistan, but if he did, I am sure he would have realised that some shades are certainly darker than others and that we must not confuse them.

Published in The Express Tribune, April 17th, 2016.

Like Opinion & Editorial on Facebook, follow @ETOpEd on Twitter to receive all updates on all our daily pieces.
COMMENTS (27)
Comments are moderated and generally will be posted if they are on-topic and not abusive.
For more information, please see our Comments FAQ