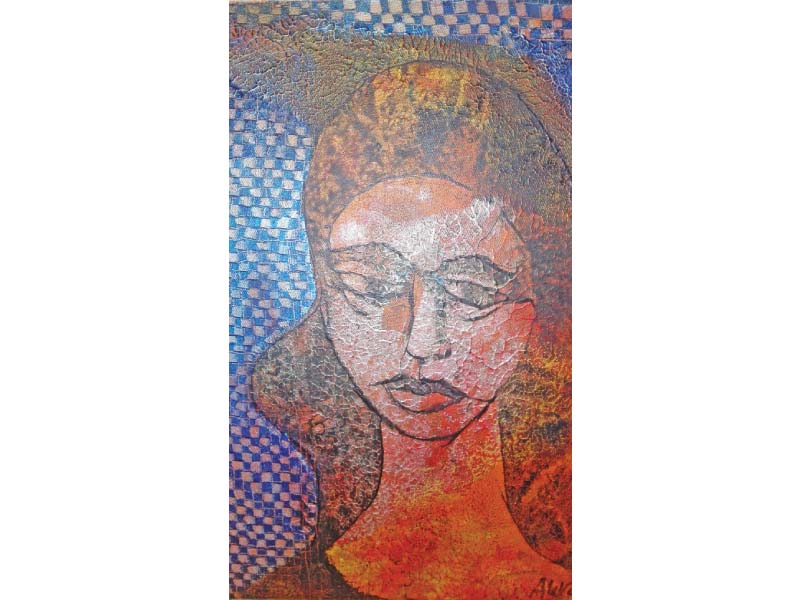 ---
LAHORE:



Shanakht—an exhibition featuring the work of Balochistan-based artist Akram Dost Baloch commenced on Friday at Zulfi's Art Gallery.




The exhibition features over 60-oil-on canvas and six wooden relief pieces. Former National College of Arts (NCA) principal Salima Hashmi, who inaugurated the exhibition, said it was extremely special to have an artist from another part of the nation come to Lahore to exhibit his work. She said the artist was no stranger to Lahore and he was well-regarded nationwide. The former NCA principal said his work was forceful as he had recently experienced trauma. "I think it is wonderful to see how he has used these emotions in his work," she said.

The artist said his work was actually a continuation of his thesis that he was busy with around the time of his graduation from the NCA in 1980s during the Zia era. "While I don't necessarily see my work as an instrument of protest, it does speak of a deprived society and human trials and tribulations," Baloch said.

Quddus Mirza of the NCA said the artist's latest work was composed of multiple identities rendered as faces with inordinate skill and utmost ease. He said his work reminded one of people from bygone eras and different areas. "That their link with the places has been severed and subjected to all sorts of tyrannies can be discerned in his work," Mirza said.

He said that while torturous moments, contorted features, piercing eyes and huddled bodies narrated a situation peculiar to a particular place, the motifs could be used to portray the situation across many a different region. "Thus, his work is representative of the ultimate idea of art, which transforms a select experience into a universal one," Mirza said.  The academic said humans were embedded in land or surrounded by patterns in his work. He said this depicted what was prevalent with social, religious, economic and political pressures controlling us.  Baloch's work, Mirza said, was a testament to how a socially conscious artist created imagery that could evoke ideas, emotions, feelings and fear at the same time.He said it was impossible not to think of politics when viewing his work. Mirza said his work, like that of every great, operated on multiple levels. "His imagery makes one think about their existence. It impresses one with its vivid colours and intense lines….one doesn't merely see works of art but gets exposed to pressing themes of contemporary times," he said.

The exhibition will conclude on April 30.

Published in The Express Tribune, April 17th, 2016.