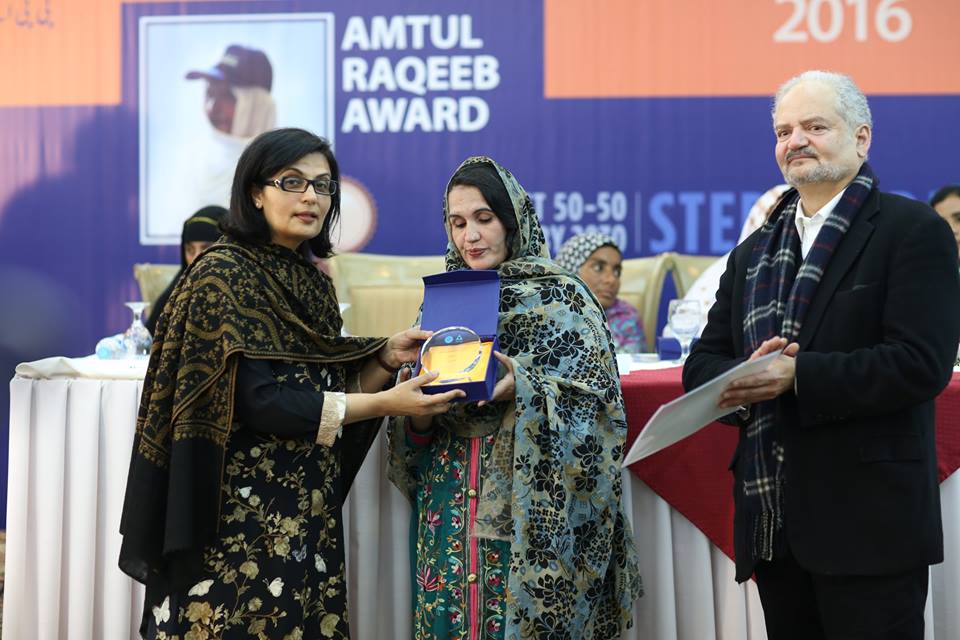 ---
PESHAWAR: Shangla has the lowest Human Development Index in the whole of Khyber-Pakhtunkhwa and the second lowest in the country. However, things can change for women if Hussan Jamala has anything to do with it.

Working tirelessly to empower people of her sex, she teaches women handicrafts, but perhaps most importantly, makes them understand the importance of education. She has established various educational and handicraft centres for local women.

Jamala's life amid beauty in a mountainous region amid green valleys has not made her complacent. She soldiers on in her efforts to empower as many women as possible with the skills and confidence to secure jobs and stand up for their rights.

Call to action

Her inspiration came after a man murdered his wife in the name of honour. "I decided to stand for women's rights by enabling them to excel in their fields."

For her day job, she teaches at a local government school. The social activist did her Masters in Islamiat from Sarhad University and also pursued a Bachelor's in Education.

The name of her foundation was initially Women Village Organisation but she later changed it to Huwed. The centre was established in 2010. Today there are 76 women enrolled at various branches.

Her own journey

Jamala got married at the age of 17 and it has always been her dream to empower women. Her husband helped her form Huwed.

She claims her husband has helped her in developing the centres into large-scale units, adding two for handicrafts have been established in Alpuri. At the same time, Jamala runs three literacy centres in Rahimabad.




She teaches the women basics such as checking the expiry dates of medicines, how to sign documents, paying electricity bills, the Urdu language and reading doctor's prescriptions.

"I learnt the basics of childbirth from a local hospital and trained 22 nurses in how to deliver babies at home with proper care," she says. "I also hold sessions on managing [one's wellbeing during] pregnancy."

The concept of women empowerment is complex; especially when it comes to rural districts of the province as they usually stay within the premises of their homes.

A year ago, Chief Minister Pervez Khattak launched a provincial women empowerment policy. He also announced autonomy for the Provincial Commission on the Status of Women to implement the policy in a smooth manner. However, it appears the decision has been locked behind closed doors; much like the women of the K-P.

Helping women is seen by many as a phase-wise process which includes economic empowerment, land rights, livelihood, labour opportunities and social empowerment. The latter involves equal access to education, health and politics. This is what Jamala strives to provide.

Published in The Express Tribune, April 16th,  2016.