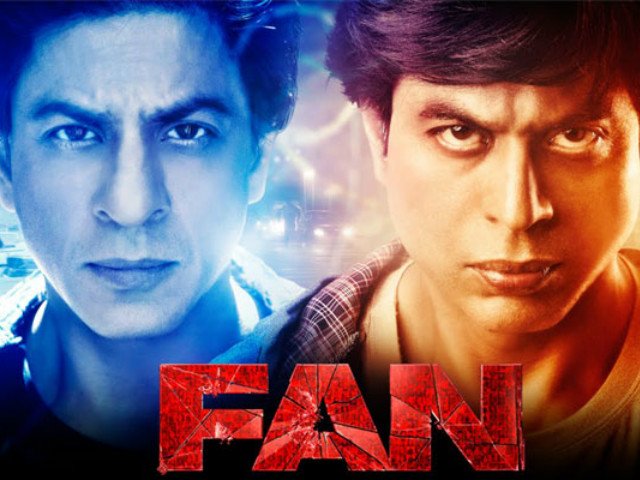 ---
One of the most-awaited films of the year has finally hit silver screens and critics can't stop raving about superstar SRK's endearing performance!

Fan had upped the excitement of all Shah Rukh Khan fans as it stars the ace actor in a double role. He is not only playing the fan, Gaurav, but is also acting as the star Aryan Khanna, in Maneesh Sharma's film.




While many critics are drawing parallels between the obsession of Gaurav, Ajay Sharma (Baazigar) and Rahul (Darr), others believe the superstar has redeemed his stardom by taking the risk that many mainstream stars would never take.

Here's what they have to say!

Pinkvilla

SRK wins it all in this gamble! He has won back his die-hard fans. Just with his sheer effort of making something that any mainstream superstar would never imagine risking, he has redeemed himself.

Fan is different for him. His dedication is hard to miss. As Gaurav, he is flawless. As the superstar Aryan Khanna, he is flawed. No matter what Gaurav does, you are compelled to believe he is faultless. It is not often that one of his King Khan's characters overpower him in a film, but Gaurav does.




For the first hour of the film, director Maneesh keeps the story moving smoothly. But it eventually suffers from over-plotting and a grievous lack of logic. The film exhausts you eventually.

The plague of the second half does its best to mar the noble intentions behind the movie, but eventually SRK saves the day.

'Fan' trailer bound to give you the creeps

NDTV

A double dose of a Bollywood superstar intent on pushing himself into new zones as an actor makes for a passably watchable spectacle in Fan.

The film might, however, have yielded decidedly more than just superficial delights had the director not resorted to standard means to wrap up his tale of an obsessed movie fan run amok.




Also, for a song-less Hindi film, Fan needed to be much shorter than it is. At its nearly two-and-a-half-hour length, it overstays its welcome by at least 30 minutes.

Fan works for the most part because it has the fabulous SRK act as a 'young' star-struck boy. His energetic performance is worth the price of the ticket - if not more.

Ridiculous or adorable? Shah Rukh dances like a total weirdo in the 'Fan Anthem'

Indian Express

Fan is a triumph. Shah Rukh Khan is played to all his strengths, and he plays it just right, gliding in and out of the star and the fan, creating distinct identities and outlines in one scene, and blurring the lines just so in the next.

There are a few contrivances which make you go hmm, and you can see the end coming too, before it does. But the rest of it is so good that you let it pass.




But this is an out-and-out Shah Rukh Khan show, in which the star proves again, after a too-long gap, that he can greenlight roles completely out of his comfort zone, and deliver. It is what's called a command performance.

Hindustan Times 

Just when you thought Shah Rukh Khan is losing his edge, he makes a comeback. And how! Going back to his early acting days, where twisted characters gave him his big break, Bollywood's king of romance still has what it takes to give you the creeps.

Though one of the better Shah Rukh Khan scripts in years, Fan is not devoid of loopholes, but it still makes for a thrilling watch.




Maneesh gives Khan a chance to be self-indulgent in a film that celebrates his Darr-Baazigar-Anjaam days. In a way, Sharma demands the superstar to surpass his previous hit roles. But Shah Rukh walks a tight rope, for he plays both an ageing superstar and a no-name nobody.




Though Fan is irrational at times, it keeps the adrenaline pumping all 143-minutes of the movie. Also, the idea of keeping it a song-less film works because that keeps the over dramatic tone from seeping in.

Logic may not be its strong point, but Shah Rukh most definitely is; he's back in his elements after a long time.

SRK offers job to fan who made his own version of 'Fan' trailer

Even B-town's celebs are starstruck.

April 14, 2016
Adrenaline-charged,edge-of-ur-seat,thrilling emotional journey unlike nething uv evr seen!
Maneesh freakin Sharma!Uff!!🔥
🎥 #FAN #gamechanger

— Ranveer Singh (@RanveerOfficial) April 14, 2016
SRK IS FAN, AND FAN IS SRK. He becomes Gaurav, Aryan and you forget SRK! But its him :) Surreal experience !!! @iamsrk #Fan

— Parineeti Chopra (@ParineetiChopra) April 14, 2016
"Maneesh a genius" is an understatement. Hes not made a film, its an experience. Go watch it guys!!! #fan

— Parineeti Chopra (@ParineetiChopra) April 14, 2016

https://twitter.com/karanjohar/status/720821102318985217
https://twitter.com/karanjohar/status/720822036096880640

I cannot even express how amazing @iamsrk is as Gaurav Chandna in #FAN . What a superbly nuanced & complex act. Kudos Maneesh Sharma !

— Mini Mathur (@minimathur) April 14, 2016


While others can't wait to watch!

YOU are IT, the only one! Always have, always will be. Can't wait to watch you @iamsrk in #FAN!

— Mahira Khan (@TheMahiraKhan) April 15, 2016
Absolutely excited to watch @iamsrk in & as #FAN. All the best. This one's going to be a killer one. Love always! ❤

— Jacqueline Fernandez (@Asli_Jacqueline) April 15, 2016
My best wishes to big brother @iamsrk Although I'm his little brother.. I'm also his biggest #Fan ..Guys go and enjoy the Movie #Fan..

— King Mika Singh (@MikaSingh) April 15, 2016
Super excited about @iamsrk's #Fan release today! Can't wait to see it!

— Emraan Hashmi (@emraanhashmi) April 15, 2016
#FAN today!! go get them @iamsrk .. even the haters.. coz they are just Fans in denial! lovvvv u💗 pic.twitter.com/QlJewPVOoP

— TheFarahKhan (@TheFarahKhan) April 15, 2016
So how many of us ready to watch #FAN Tom? Excited!!

— Hrithik Roshan (@iHrithik) April 14, 2016
My dear @iamsrk I'm fed up of staring at this Fan. Dying to watch your #Fan. Good luck for the release. pic.twitter.com/NUSEFfIzYf

— Abhishek 𝐁𝐚𝐜𝐡𝐜𝐡𝐚𝐧 (@juniorbachchan) April 15, 2016
COMMENTS (6)
Comments are moderated and generally will be posted if they are on-topic and not abusive.
For more information, please see our Comments FAQ