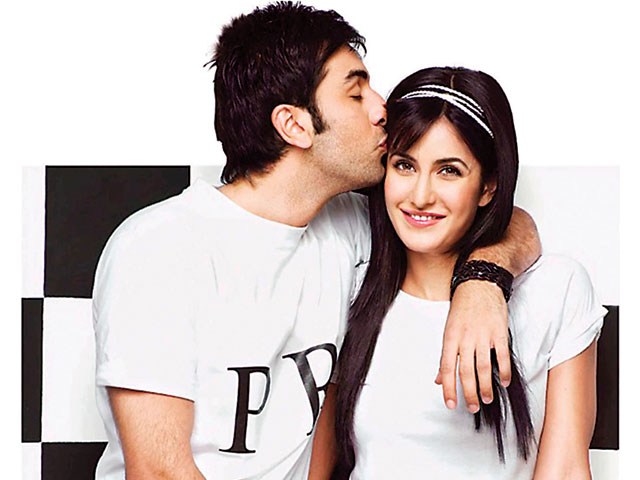 ---
Ranbir Kapoor and Katrina Kaif are making headlines once again following their break up, as sources claim that the Fitoor star has been insisting on a reconciliation.

According to Pinkvilla, when the two met for the first time after their breakup, Katrina asked Ranbir if they could give the relationship another try but he apparently refused.

Reportedly, the two Bollywood stars met at Aarti Shetty's birthday bash recently and the interaction was beyond awkward. A source told Pinkvilla that they neither "looked through each other" nor "spoke politely" - it was much more intense.




Katrina Kaif's abs steal limelight at IPL opening ceremony

Dna quoted a source as saying, "For the first part, they stayed in different corners of the room. At some point, Kat walked up to Ranbir who was standing with few friends and asked him if they could talk privately. Ranbir behaved like a complete brat. He told her he had nothing to say and if she wanted to say something, she could say it in front of everyone present. The actress squirmed but she had no choice but to talk to him in front of everyone because he had been ignoring her texts and her calls."

"She had no option. Even though it was awkward as hell, Kat asked her former beau, 'Can we give this another shot?' He calmly told her, 'No. It's over for me. I have moved on. And I suggest you do the same,'" the source added.

"Everyone present felt bad for her. It was almost as if in that moment, she lost all hope. She realised that it was finally over. Right up to that day she'd been hoping that she could fix whatever had gone wrong between them. Aarti and the others tried to console Kat, but she looked broken and devastated. My heart goes out to her. She didn't deserve this humiliation in public. This could have been done with more dignity," the source added.




What is really going on with Ranbir-Deepika-Ranveer?

However, it didn't end there.

Katrina tried to talk to Ranbir again at Kareena Kapoor's bash. Pinkvilla quoted a source as saying, "Kat knew he was there and her car was seen a few times in that area. It really looks like she wants to talk to him and he has cut off all communication with her. I think he owes her a conversation. No one is asking them to get back together. But if she wants closure, he should give her that. He owes her that. It is the decent thing to do."

We hope this messy breakup takes a turn for the better.
COMMENTS (1)
Comments are moderated and generally will be posted if they are on-topic and not abusive.
For more information, please see our Comments FAQ