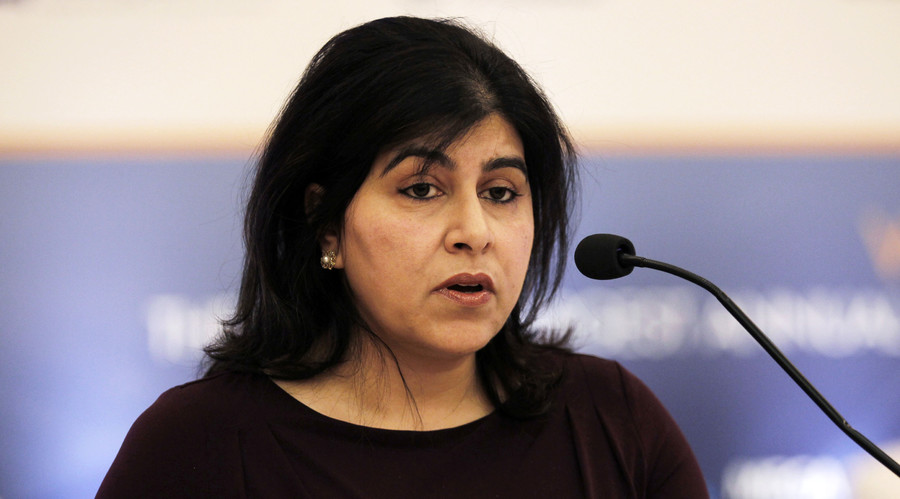 ---
The Islamic State has named British-Pakistani baroness Sayeeda Warsi, the first Muslim woman to sit in the United Kingdom's cabinet, on a "kill list", while describing her as a "politically active apostate".

Published in the militant group's magazine, Dabiq, IS called for the murder of so-called apostates, including presidential candidate Hillary Clinton's aide Huma Abedin and Tory Business Secretary Sajid Javid.

Nearly all influential British Muslims say Islamic State is 'illegitimate': report

The article warned: "If figures such as Warsi and Javid are caught before they repent, then there is no amnesty for them and theirs shall be a painful and fatal punishment."

Republican Keith Ellison, the first Muslim to be elected to the US Congress, was also named in the magazine.

"Daesh is a collection of liars, murderers, terrorists and rapists. No Muslim I know recognises what they preach as Al-Islam," he said in a statement.

Muslim population in UK tops 3 million for the first time

Clinton's campaign declined to comment on the threats, according to the Independent.

Despite the fact that high-profile figures have been named in the list for publicity, "the threat is expected to be taken seriously by the Home Office", the Independent reported.

This article originally appeared on Independent.
COMMENTS (10)
Comments are moderated and generally will be posted if they are on-topic and not abusive.
For more information, please see our Comments FAQ