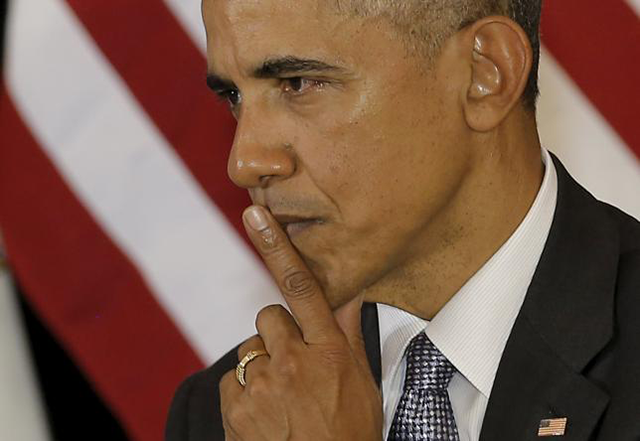 ---
WASHINGTON: US President Barack Obama and Defense Secretary Ash Carter will talk next week with leaders in Saudi Arabia and other Gulf countries about the fight against Islamic State militants and other defense issues, a White House official said on Thursday.

The United States and its Gulf partners have had differences over how best to address conflicts in the region - particularly those with Iran.

US relies heavily on Saudi money to support Syrian rebels

An article in The Atlantic last month brought some of that tension into the open, including comments from Obama about "free riders" - countries that don't "carry their weight" in conflicts.

Ben Rhodes, Obama's deputy national security adviser, did not back away from the comments, which he said Obama had made publicly and privately before.

"The only way to truly deal with global challenges is if everybody does their part," Rhodes told reporters on a conference call on Thursday.

Obama will meet with King Salman in Saudi Arabia on Wednesday and attend a summit with other leaders of the Gulf Cooperation Council on Thursday. Carter will meet his counterparts just before the summit, on Wednesday, the White House said.

"As you'll hear more coming out of the summit, there's been agreements reached to increase our cooperation on counterterrorism, streamlining the transfer of critical defense capabilities to our GCC partners, bolstering GCC ballistic defense ... systems, and defending against the cyber threat," said Rob Malley, a senior adviser to Obama on the Middle East.

"On all of those, I think you'll see progress has been made, there's been much deeper cooperation between us and the GCC," Malley told reporters on a conference call.

The discussion will be "less about large sales of defense systems" and more about expanding Gulf nations' ability to "confront asymmetic threats," Rhodes said.

Obama also wants to hear about ideas from King Salman and other leaders for dealing with economic issues in an era of low oil prices, Malley said.

Saudi Arabia, Iran must shape 'cold peace,' Obama says

Obama will then travel to London to meet with British Prime Minister David Cameron and to Hanover, Germany, for talks with German Chancellor Angela Merkel, where Islamic State and counterterrorism cooperation will be on the agenda, the White House said.

Obama also plans to discuss Afghanistan and Russian aggression in Ukraine with Cameron and Merkel, the White House officials said.