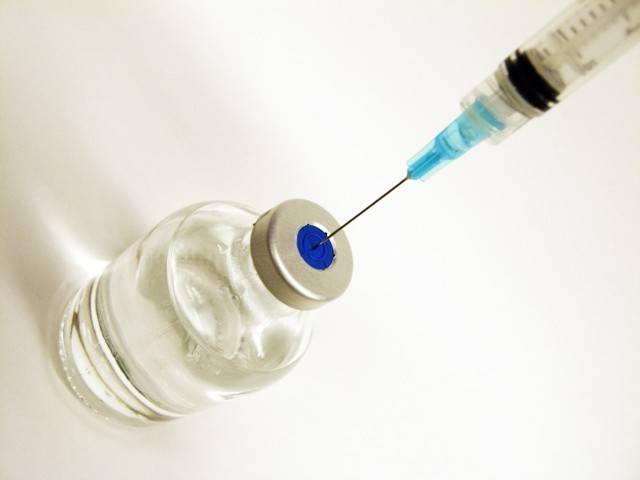 ---
PESHAWAR: The Khyber-Pakhtunkhwa government plans to introduce auto-disable syringes –the barrel automatically gets locked after use, making it impossible to be reused. The move is said to be a step towards reducing infections and diseases caused by repeated use of syringes.

While this will prevent reuse of syringes, the plastic will still make its way into garbage dumps, ready to be recycled and reused. Unless there is a way to dispose of the entire syringe, the effectiveness of auto-disable syringes will be limited to a certain extent.

However, since the needle can in no way be accessed later, the government's plan will have a positive effect in the long-run where part of health budget that is being spent on care and cure of contagious diseases like hepatitis C and AIDS will be reduced.

Vicious cycle

Most of the time people do not know they are infected with hepatitis C and AIDS and reach hospitals seeking treatment against simple illnesses where they are either inoculated or asked to take blood tests. Through both procedures, they use injections which are then thrown away in garbage dumps.

According to health experts, a majority of hospitals throw used syringes in regular garbage which gives easy access to not only people who collect plastic from dumps but also to drug addicts who use these as they cannot afford to buy new ones each time. Plastic picked up from trash is recycled most of the times; syringes are collected, washed and sold in markets, increasing risk of infections and posing a serious threat to public health.

In Lady Reading Hospital (LRH), Khyber Teaching Hospital (KTH), Hayatabad Medical Complex (HMC) and other large health care facilities, used syringes are trashed in cutting boxes and then processed in incinerators. However, at health facilities in far-flung areas where incinerators are not available, injections are simply dumped into trash piles from where scrap collectors sell it as a plastic commodity.

The plan

Keeping in view the practice of discarding used syringes in garbage, health officials held a meeting in the provincial capital and floated the idea of introducing auto-disable injections earlier in April.

According to officials, these syringes were introduced in western countries and reduced the threat of dissemination of many contagious diseases. It was decided the syringes will be introduced as a pilot project where part of the purchase of routine injections will be replaced with auto-disable syringes. Authorities stated hospital managements will make the purchase and LRH will be the first health facility to implement the idea.

While talking to The Express Tribune last week, health secretary Abid Majeed said the government will buy auto-disable injections for public hospitals in the first phase. He also said at a later stage, Heath Care Commission (HCC) will be asked to circulate a notification asking private health facilities to switch to auto-disable syringes.

Evaluation

The new syringes will ensure transfer of diseases through needles can no longer take place, but the plastic will still be disposed of in dumps and recycled. The government needs to take steps to ensure there is effective discarding of the barrels as well.

Even though switching to auto-disable syringes will take time and will cost an extra Rs2, the change will have a positive impact and can reduce some of the money spent on the treatment of hepatitis C and AIDS.

"The government has been spending millions of rupees on facilitating patients with Hepatitis C and AIDS. Is it not better to invest in rooting out the cause for such diseases?" Majeed asked.

According to official statistics shared by the health department, currently over 6,000 patients have been registered with the programme being run by the provincial government for treatment of hepatitis C.

Published in The Express Tribune, April 15th, 2016.
COMMENTS
Comments are moderated and generally will be posted if they are on-topic and not abusive.
For more information, please see our Comments FAQ