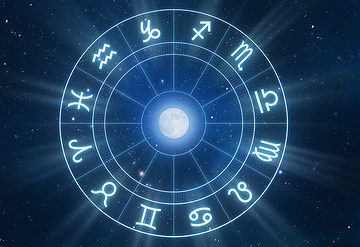 ---
Aries | March 20 – April 19


Most Aries find those who're secretive difficult to deal with. Personally, you'd rather say exactly what's on your mind, no matter what others think about it. Now, however, you're dealing with somebody who trades secrets as if they were a valuable commodity. Inevitably, this will be complicated, but you'll cope.

Taurus | April 20 – May 20




Sometimes tensions with those closest, at work or at home, are simply the result of various everyday pressures. However, with the Full Moon, in a week's time, accenting these close relationships, feelings could be about to boil over. Actually, that gives you a timely opportunity to discuss certain crucial issues.

Gemini | May 21 – June 20




Long ago you decided those who're humourless about life or who obsess about facts are best avoided. But now you've been thrown together with exactly such an individual, and it's no fun. Yet, bizarrely, their tendency to review arrangements compulsively could unearth potential problems before they turn into anything serious.

Cancer | June 21 – July 22




For ages you've been concerned about tensions with loved ones but hoped they'd work themselves out. Now that it's clear they won't, it's worth gathering your thoughts in preparation for a serious discussion about these matters. Once the facts and your feelings are clear, you'll have no problem talking things over.

Leo | July 23 – August 22




Taking a tough line with somebody you care about is never easy, but especially at the moment. The real problem is that the individual in question doesn't realise the problems their attitude or behaviour is causing. Discuss this frankly, giving examples. They won't like it but will have to acknowledge it's true.

Virgo | August 23 – September 22




Concerns that the sudden and unsettling changes others are facing reflect negatively on you, and  your organisation skills, may seem logical, at least to you. However, those around you have been more aware of the problems you've been facing than you realise. Thus, they'll understand the need to rethink things.

Libra | September 23 – October 22




Little is more upsetting than watching arrangements you struggled to organise come undone. But these began ages ago, and not only have the circumstances in question changed, so has your role in these matters. Knowing that, back off. While challenging initially, once you let go, you'll be relieved you're saying farewell.

Scorpio | October 23 – November 21




Those who can't say a simple yes or no drive you crazy. But you regard your choice to sidestep making such commitments as a personal right, even if you know what you'll do. Consider this carefully, because in holding back, you could be upsetting somebody who means a lot to you.

Sagittarius | November 22 – December 21




Ordinarily you bounce back from difficulties of almost any variety. But those that arise between now and next Friday's emotionally unsettling Full Moon accent some of the few situations that worry you. While there won't actually be a problem, the heightened feelings could make you think there is. If so, it won't last.

Capricorn | December 22 – January 19




Judging by the current complex planetary setup, what begins as a contentious discussion could soon become a serious, and amazingly illuminating, exchange of ideas. The foundation on which crucial facts are based is itself shifting. Thus, in depth investigation is vital. Undertake it together with others and you'll restore harmony, too.

Aquarius | January 20 – February 17




Many believe that good luck is earned by making an effort to be out and about, and equally, to keep in touch with others. Still, judging by the current superb aspects involving both Mercury and Venus, you've got a number of seemingly random, but truly wonderful, events coming your way.

Pisces | February 18 – March 19




Facts are emerging that could force you and others to rethink certain crucial arrangements. You're fascinated, both because they're significant but also these developments are interesting. However, others seem threatened. That's because they fear they'll be seen as having got things wrong. The best solution? Say absolutely nothing.

Published in The Express Tribune, April 15th, 2016.
COMMENTS
Comments are moderated and generally will be posted if they are on-topic and not abusive.
For more information, please see our Comments FAQ