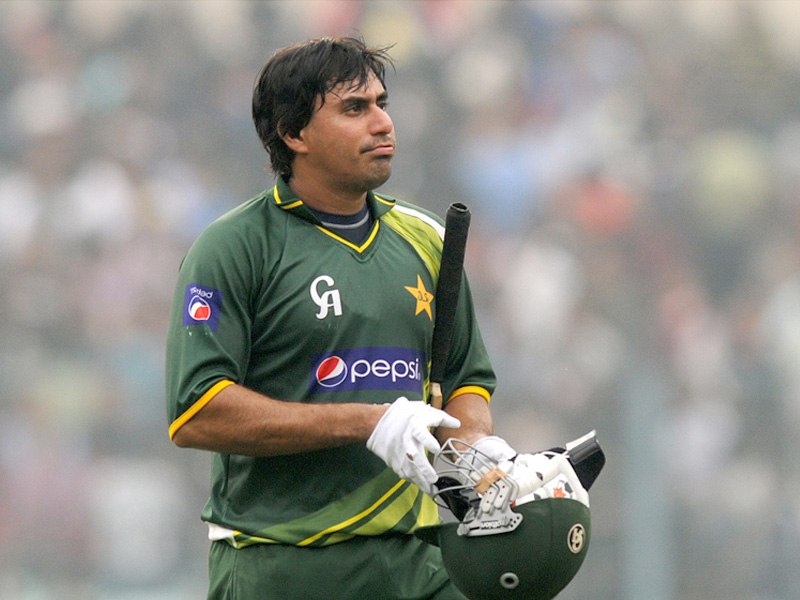 ---
ISLAMABAD: Worcester's Old Elizabethans (OEs) secured left-handed opening batsman Nasir Jamshed on Thursday in their bid for promotion from Birmingham and District Premier Cricket League Division Two.

According to Worcester News, OEs' cricket committee chairman Steve Walsh said Jamshed would arrive after playing in upcoming Pakistan Cup.


Worcester club @oescc sign Pakistan cricket international @NasirJamshed77 https://t.co/CURquPKGk6 pic.twitter.com/hp0nvc62lY

— James Reece (@jamesreece1976) April 13, 2016


The 26-year-old is a real capture for the English club with a one-day international batting average of 31.51 alongside three centuries.

He last played for Pakistan at the ICC World Cup in March 2015, but has also figured in two Tests and a string of T20 internationals.

Five teams, 75 players: Pakistan Cup to commence from April 19

The Worcester club begin their promotion push at home to Stratford on April 30, at the Memorial Ground in Perdiswell.

Chairman Walsh said it is still uncertain whether Jamshed would participate in the first match because of his previous commitments in Pakistan Cup. "There is a chance Nasir will be here for the first league game, but he might miss that one," he said.

National One-Day Cup: Muzammil, Ali take KRL to semis

Walsh also said that Jamshed's skills would definitely provide fruitful for his squad. "He's a fantastic signing. We expect him to score a stack of runs and add experience to quite a young side. I believe he's quite an explosive opening batsman," he said.