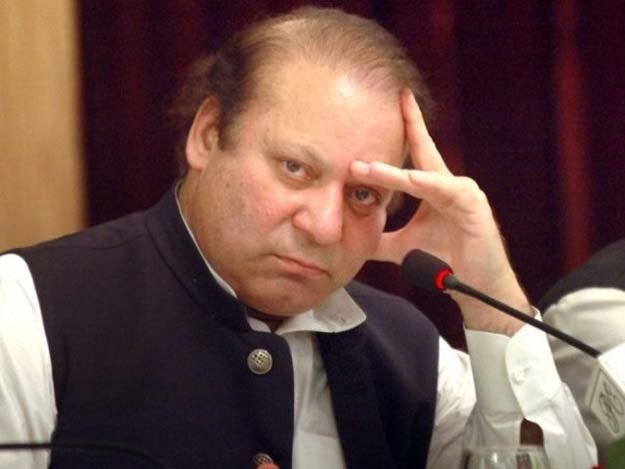 ---
Prime Minister Nawaz Sharif just can't seem to catch a break. Currently embroiled in the Panama Leaks scandal, the PM seems to have courted another controversy.

As strange as it may sound, Sharif is up for sale on eBay and so far there have been 100 bids with the highest bid being more than £60, 000.

You can 'buy' Egypt's president on eBay




"Useless Pakistani Pm Nawaz Sharif for Sale" stated the post by long-time user mastavis on the popular e-commerce website, describing the leader as "new with defects". The anonymous user gave vent to frustrations with the prime minister over the Panama Papers leak.

The seller has listed the PM as used and usually to be found in England, America and Turkey more than in Pakistan. "Not in working condition. It never worked. It was faulty and corrupt by birth," the seller adds.

PM Nawaz departs for London amid Panama Leaks controversy

However, if you're a fan of his younger brother, Punjab CM Shahbaz Sharif, then fret not because you can have him too and that too for free! "Buy this and a similar item in smaller pack Mr Shahbaz Sharif will be given for free with it and that item is good with drama and passionate speeches but no use too."

And how may the buyer collect the 'used' PM? "Pick up from central London today, address will be supplied on completion of sale," the seller wrote in the description box.

If you're interested, then hurry because the bidding will end on April 20, 2016. You only have six days left.

Sharif has been under pressure since the so-called Panama Papers leak linked his family to a series of offshore companies.

Earlier this month he announced the formation of a commission to investigate the allegations in the documents from Panama-based law firm Mossack Fonseca that have exposed how some of the world's most powerful secrete their assets offshore.

Three of Sharif's four children are named in the Panama Papers -- daughter Maryam, who has been tipped to be his political successor, and sons Hasan and Hussain.

The records showed they owned London real estate through offshore companies administered by Mossack Fonseca.

The premier, who is currently in London, has insisted his family has done "nothing wrong".

Revenue generation is particularly sensitive for Pakistan's government, which is receiving a $6.6 billion bailout package from the IMF and has a tax-to-GDP ratio of 11 per cent, among the lowest in the world.

The eBay post suggested Sharif, who is in London, was visiting the British capital for advice from former president Asif Ali Zardari, nicknamed "Mr 10 Per cent" due to unproven allegations of corruption against him.

The post was removed from the site shortly after.