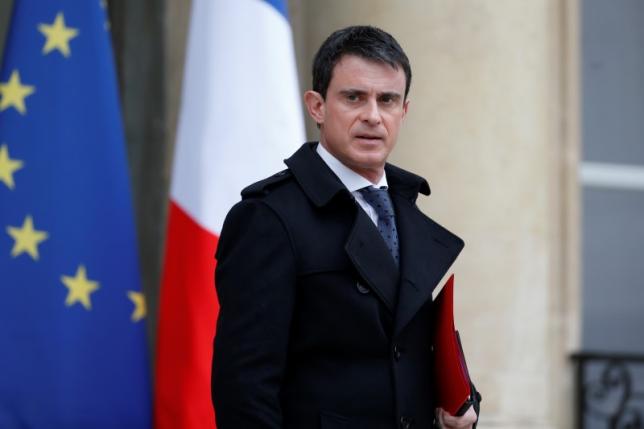 ---
French Prime Minister Manuel Valls on Wednesday suggested the hjiab should be banned in universities and claimed a majority of French people think Islam is incompatible with their society.

"It should be done," Valls responded, when asked whether he thinks the hijab should be banned from French universities. However, during the interview with a French newspaper, Libération, the leader acknowledged that such a law would be difficult to implement.

His comments were contradicted by other Socialist ministers. French higher education minister Thierry Mandon said, "There is no need for a law on the headscarf at university." He added that being adults, students "have every right to wear a headscarf. The headscarf is not banned in French society."

French minister compares veiled women to 'negroes who supported slavery'

Najat Vallaud-Belkacem, the education minister, also spoke out against banning the hijab, stressing on "freedom of conscience and religious liberty." "Our universities also have a lot of foreign students. Are we going to ban them access because in their culture there's a certain type of clothing?" she said.

Valls also sparked controversy as he told the Libération, "I would like us to be able to demonstrate that Islam, a great world religion and the second religion of France, is fundamentally compatible with the Republic, democracy, our values and equality between men and women." Asked if he was therefore implying that Islam had so far not shown itself to be compatible with French society and values, he said, "Certain people don't want to believe it, a majority of French citizens doubt it, but I'm convinced that it's possible."

Zara fires French employees for barring woman wearing headscarf

The Observatory of Secularism suggested in December last year that implementing a law on the wearing of religious symbols at higher education institutes would be "neither useful, nor appropriate." However, many, like former right-wing president, Nicolas Sarkozy have stood for the hijab ban.

The subject has been an important policy debate for a long time. Girls were banned from wearing the hijab, turbans and crosses in state schools in 2004. French lawmakers voted overwhelmingly, in 2011, to ban the wearing of the niqab in public spaces that led to huge dissatisfaction among the large Muslim immigrant population in France. In July, 2015, the French police handed out notices to tourists visiting the Alps in a bid to remind them that face covering veils are banned in the country.

Recently, the prime minister warned against the growing influence of radical Salfists in France, who in his opinion, are "winning the ideological and cultural battle" in the country.

Muslim women must learn English or be deported: British PM

A Twitter trend, #VraisProblemesUniversite (real problems at University) set off following the debate, which suggested shifting attention to other problems faced by universities that need to be discussed.


Here's a radical thought: #Women should dress as they please | French PM calls for ban on #hijab at #universities https://t.co/edAnZL6Vb3

— Ruba Ali Al-Hassani (@RubaAlHassani) April 13, 2016
Unbelievable: French PM calls for ban on Muslim women wearing hijab frm attending university https://t.co/FHoqmf74nU pic.twitter.com/XbxZ4MptXN

— Alex Shams (@alexshams_) April 13, 2016


https://twitter.com/aykok/status/720238344140103680


The hijab has been banned from French schools since 2004. Now the prime minister wants to ban it from universities. https://t.co/URRPlHFyc1

— Angus Johnston (@studentactivism) April 13, 2016


https://twitter.com/SafaBannani/status/720201385527111680

This article originally appeared on Guardian.