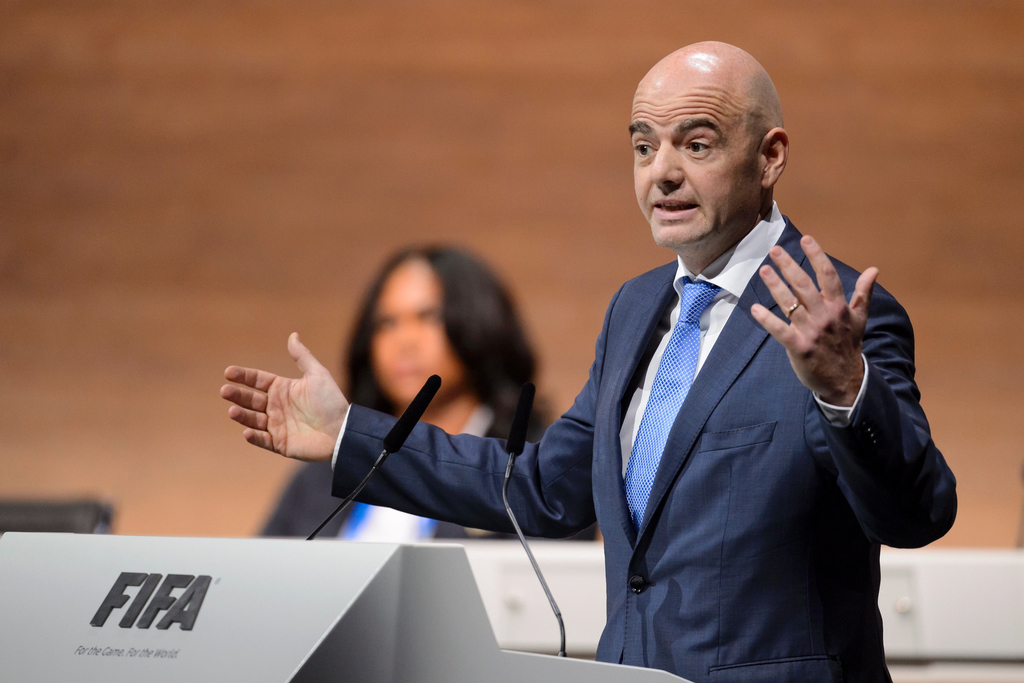 ---
LOS ANGELES: FIFA President Gianni Infantino defended his controversial plan to expand the World Cup to 40 teams on Wednesday, rejecting criticism the move would dilute the quality of football's showpiece event.

In an interview with Fox Sports 1, the chief of world football's governing body pointed to the expansion of teams at Euro 2016 as evidence that the 32-team World Cup could successfully accommodate more sides.

"(UEFA) were criticized at the time by people saying 'That's almost half of the teams, the qualifiers will be as boring as ever, no-one will be interested,'" Infantino told interviewer Alexi Lalas.

Swiss police search UEFA offices in Panama Papers fallout

"And the exact opposite came true -- which is that it was great from a sporting point of view because many more teams have a chance to qualify, which means many, many more teams have the dream to qualify.

"It was great and it will be great for the World Cup in terms of popularity. Because you will have more nations involved in the World Cup. There is enough quality -- we see it in Europe," said Infantino, citing the results of the so-called minnows at the 2014 World Cup.

"Look at the last World Cup -- England and Italy were kicked out by Costa Rica. This is football," he said.

FIFA records $122 million loss as scandal takes toll

Infantino said exactly how the eight extra spots would be distributed throughout the world had yet to be confirmed.

However he indicated Africa would be the biggest beneficiary, with two extra places, while Asia and would also get an extra place and a playoff spot.

"There would be of course more spots for everyone," Infantino said.

"For example, two more Africans, one and a half in CONCACAF, half in South America, half in Oceania, one and a half in Asia, we arrive at 39.

Gianni Infantino wins FIFA presidency

"And the last spot should be played on the pitch somehow let's see how by the one who will deserve it in the best possible way."

Infantino meanwhile refused to be drawn on the increasingly acrimonious dispute between the USA's World Cup-winning women's team and American soccer chiefs.

Five members of the US team have filed a lawsuit against the US Soccer Federation alleging wage discrimination.

Asked to confirm whether he believed women players should be paid the same as men, Infantino replied: "I think it is linked with many different elements that need to be discussed. There is not a straightforward answer to this."