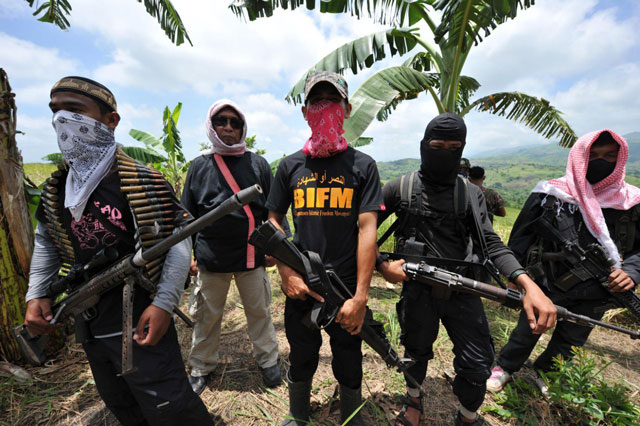 ---
MANILA: The Philippines has dismissed as "purely propaganda" Islamic State's claim that its militants killed scores of government troops in ambushes and said there was no evidence directly linking southern Muslim rebels to the group.

The Philippines has reported 46 people killed in battles this week between troops and rebels from a group known as Abu Sayyaf on the island of Basilan. Fighting raged for a sixth day on Thursday.

SITE Intelligence, a US-based group that tracks online activity of extremist organisations, reported Islamic State had claimed responsibility for killing nearly 100 Philippine soldiers and had blown up seven trucks transporting them.

Philippine military spokesperson Brigadier General Restituto Padilla said the Islamic State claim was propaganda and its statement had "many gaps and inconsistencies".

"We lost only 18 soldiers but killed 28 Abu Sayyaf members since fighting began on Saturday. Our troops continued to pursue them and we will not stop until we achieve a decisive victory," Padilla said.

Abu Sayyaf, a small but violent group known for extortion, kidnappings, beheadings and bombings, has posted videos on social media pledging allegiance to Islamic State militants in Iraq and Syria.

The Philippine group has attracted foreign fighters from Southeast Asia, the Middle East and North Africa to the troubled south of the Philippines, home to a Muslim minority and several Muslim rebel groups in the predominantly Christian country.

But Padilla said there was still no evidence that Islamic State had ties with the Abu Sayyaf. "We are still looking for proof to make a link," he said. "There is no direct link as far as we know and based on our assessment."

Citing an April 13 statement carried by Islamic State's Amaq news agency, SITE said the group reported only three of its fighters were killed and government forces suffered much heavier casualties.

"With the grace of god we were able to detonate seven trucks carrying soldiers," Islamic State was quoted saying. The Philippines has pulled out the army unit that engaged the Abu Sayyaf on Saturday, replacing them fresh troops, backed by artillery, tanks and aircraft, in pursuit operations.

The army said it had attacked a rebel stronghold on Basilan led by an insurgent for whom the US State Department has offered a bounty of up to $5 million.

Security experts and some media have criticised the handling of Saturday's initial encounter with the Abu Sayyaf, saying the military has repeatedly underestimated the rebels.
COMMENTS
Comments are moderated and generally will be posted if they are on-topic and not abusive.
For more information, please see our Comments FAQ