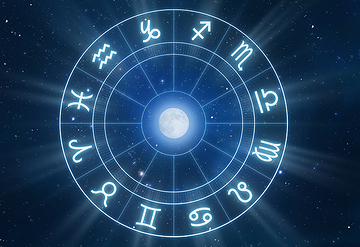 ---
Aries | March 20 – April 18


Tedious as going over things point by point may be, it's essential. First, certain individuals need information. But even more important will be what you learn while discussing arrangements with others. Either they'll ask questions for which you have no answers or you'll realise you're lacking vital facts.

Taurus | April 19 – May 19




As fond as you are of certain individuals, they can be headstrong, if not aggressive. This is the case now, and you're tempted to call it a day. Don't. It may seem they're being excessive. But once you learn more about their activities or the people involved, you'll realise why they're so enthusiastic.

Gemini | May 20 – June 19




This is one of those tricky periods during which promises made in an optimistic moment could cause serious problems. While you couldn't possibly go over everything you've said or suggested, you can review what others recall of any jointly made plans. That will enable you to tidy things up quickly.

Cancer | June 20 – July 21




A good idea is worth pursing, even if in doing so, you'd have to rethink plans you struggled to organise. The fact is, with things moving so swiftly, even simple arrangements won't last long. That being the case, there's no better time to try out ideas that are promising but need work.

Leo | July 22 – August 21




While it's understandable that your initial reaction to unexpected changes will be irritation, what's taking place is in your best interests. Do a little investigation and you'll discover how these events fit in with others, equally unanticipated, developments. In every case, they're progress, although not in the form you've imagined.

Virgo | August 22 – September 21




This hardly seems the ideal time to get involved in something new and unfamiliar. While it's understandable that you'd prefer to stick with what you know, it's worth at least venturing into unexplored territory. At minimum, you'll learn something. But what you encounter could change your life, and in wonderful ways.

Libra | September 22 – October 21




Blend the discussion of future plans with those whose ideas are very fixed indeed and things can be tricky, as you're discovering. Tempting as it is to smooth out any wrinkles, the situation in question really isn't yours to deal with. In fact, certain individuals might not welcome even your well-meaning advice.

Scorpio | October 22 – November 20




Long ago you learnt that delicate issues need to be discussed at the right moment, or not at all. This is especially true now, which means that ideally, you'll sidestep pivotal matters until the Scorpio Full Moon, in a week's time. By then others will be prepared to talk frankly.

Sagittarius | November 21 – December 20




Tempting as it is to plunge into certain thrilling offers or opportunities, you're urged to ask a few questions first. This isn't because problems are likely. They're not. But certain cautious individuals will demand reassurances. They'll want the facts. Get these now, while it's easily done, and that's one detail dealt with.

Capricorn | December 21 – January 19




Being sure of the facts is one thing. Still, before you argue certain already contentious points further, check out recent developments. Do this now, before you say another word and you could realise others have updated their information but you haven't. Better yet, you'll save yourself from being embarrassed.

Aquarius | January 20 – February 18




For ages there's been talk about potential changes in your domestic or working life but you're unsure about your feelings regarding these. Consequently, you're relieved that thus far you've managed to sidestep any actual decisions. Still, judging by the influence of the Full Moon, on the 22nd, these aren't going to vanish.

Pisces | February 19 – March 19




Sometimes setbacks are exactly that, developments that force you to rethink existing arrangements or future plans. Now, however, they're far more about your own aims and objectives. What once made sense no longer does, practically but also in terms of your life. This suggests a thorough review is timely, if not pressing.

Published in The Express Tribune, April 14th, 2016.
COMMENTS
Comments are moderated and generally will be posted if they are on-topic and not abusive.
For more information, please see our Comments FAQ