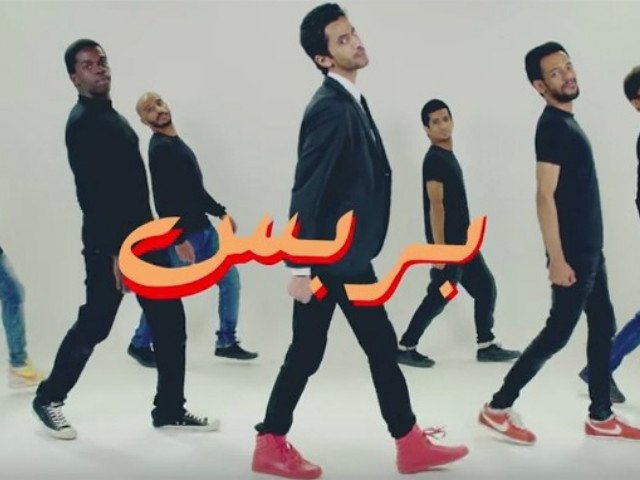 ---
An Arab-American stand-up comedian, Remy Munasifi, broke the internet in 2010 with his parody song Saudis in Audis, and now a bunch of Saudi boys have followed suit.

In a video that has gone viral in the Arab world, a group of Saudi hipsters can be seen displaying some ridiculously addictive moves that would force you to shake your leg too.

Music video mocking Russia's President Vladimir Putin goes viral

The song titled Barbs is a fun mix of hip hop with 80s break dance and Arabic beats. It is currently topping charts in the Middle East.
https://twitter.com/ihotmusiccharts/status/707474684133163009

The dance translates to "untidy" or "messy" in a Saudi dialect. The idea was conceived by Majed al-Esa, an artist and director, who is known for Saudi and western culture fusions, reports The Washington Post.

Gaurav Gera spoofs Ayesha Sana's viral video

One of the guys shows us how to do Barbs when he says "Put your foot like this" in Arabic.




And here's your complete guide to be a showstopper on the dance floor.



We bet you are also wiggling sideways and bobbing your head.

Freedom of expression is a sensitive issue in the Arab world however, where many youngsters are being reprimanded for uploading their parody videos on the internet.

Two residents of Abu Dhabi got into trouble when they danced their hearts out in military uniforms and posted a video on social media.

خبر اليوم: تم إلقاء القبض على اثنين من شباب الخدمة الوطنيه المتورطين في تصوير مقطع "#بربس"👆
المرجلة ماتنشرا بفلوس 👌 pic.twitter.com/BxvDIyQLVa

— عبدالله الحمادي 🖤🇦🇪 (@alhmaidi8023) January 19, 2016


The Abu Dhabi government arrested them and took them to court, where they were charged for disrespecting the military uniform and the national army.

Russian skating pair shows Bollywood choreographers how to dance

Critics have condemned the video and urged for a boycott. They have also requested to arrest those who perform these "indecent" moves.

But they definitely have us moving and grooving!


COMMENTS (1)
Comments are moderated and generally will be posted if they are on-topic and not abusive.
For more information, please see our Comments FAQ