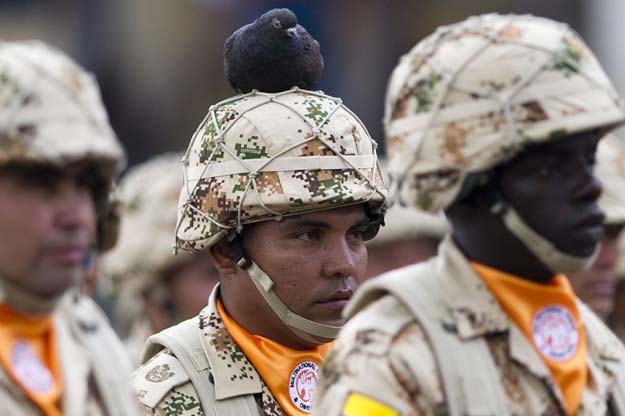 ---
WASHINGTON: The Pentagon wants to cut the number of US peacekeeping troops in Egypt's Sinai Peninsula, partly because of the growing threat from the Islamic State group, an official said Tuesday.

About 700 US troops participate in a UN operation established after Israel and Egypt signed a 1979 peace deal and agreed for a Multinational Force and Observers (MFO) mission to monitor compliance.

Number of US drones will nearly triple by 2020: FAA

The mission has historically been somewhat low-key, but in recent months attacks from IS terrorists have put forces on a state of constant high alert.

In September for instance, a roadside bombing injured six peacekeepers including four Americans.

Pentagon spokesperson Navy Captain Jeff Davis said the Pentagon remains "fully committed" to the MFO mission but wants to use drones and other high-tech tools to assume some of the riskier work.

"I don't think anyone is talking about a wholesale withdrawal, I think we are just going to look at the number of people we have there and see if there are functions that can be automated," Davis said.

Defense Secretary Ash Carter and other US officials have begun "formal conversations" with Israel and Egypt, Davis added.

India in talks to buy US Predator drones, has eye on Pakistan, China

US officials are also considering moving some US and international troops into a camp in the southern Sinai, far from their current base -- called El-Gorah -- near the Gaza Strip.

Sinai terrorists pledged allegiance in November 2014 to IS fighters, who control parts of Iraq and Syria and also has a presence in conflict-ridden Libya.

Terrorist fighters have long used Sinai as a base and launched an insurgency after the military overthrew Egypt's president Mohamed Morsi in 2013.
COMMENTS
Comments are moderated and generally will be posted if they are on-topic and not abusive.
For more information, please see our Comments FAQ