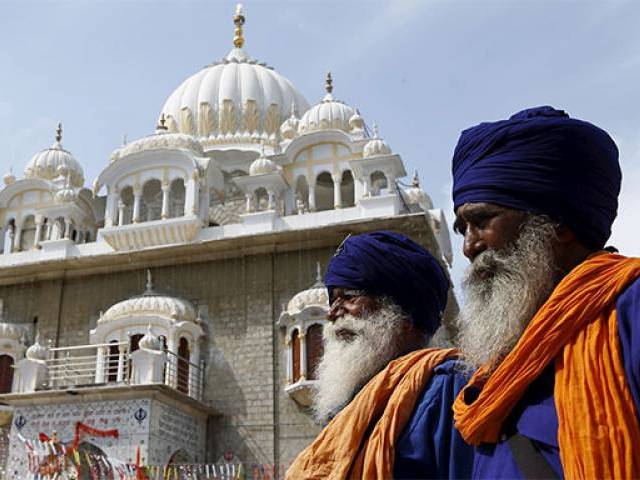 ---
HASSANABDAL: "Sikh Yatris are our highly regarded guests, and their security and accommodation are our primary responsibility," said DCO Attock Kinza Murtaza, during her visit to Gurdwara Punja Sahib Hassanabdal on Tuesday.

She said that any kind of negligence on the part of relevant department officials will not be tolerated during the Baisakhi festival. The three-day festival kicked off on Tuesday, and will continue till April 14.

Baisakhi festival: 3,800 Sikh yatris to visit Pakistan, says Siddiqul Farooq

Around 6,000 Sikh Yatris from around the world, especially India, are expected to participate and perform religious rituals, including the final ritual of Bhog.

A large number of Sikh pilgrims from across the country have reached Gurdwara Punja Sahib. Sikhs from India and other parts of the world are expected to reach Punja Sahib on Tuesday night via trains.

During a meeting with the DPO, ADC Ikramul Haq, ASP Ambreen Ali, Assistant Commissioner Wasim Ahmed Khan, DO Social Welfare, Mirza Muhammad Ikram, and other relevant officials, the Murtaza directed them to enhance accommodation, food and cleanliness for the pilgrims. She also directed the health department to administrate polio drops to the Yatris visiting from abroad, and fumigate the area where the pilgrims will be staying.

She said security officials will have to play their role to improve the image of Pakistan. During the meeting, the DCO was told that apart from security arrangements, food and accommodation arrangements have also been completed for the Yatris.

Panja Sahib: Baisakhi festival under way

Pilgrims from abroad will be accommodated inside the Gurdwara Punja Sahib, whereas Sikh pilgrims from inside the country will be accommodated at nearby government schools.

A PCO, currency exchange shop and medical facility for foreigner pilgrims have also been made inside the premises of Punja Sahib, she was told. Translated by Shazia Mehboob

Published in The Express Tribune, April 13th, 2016.
COMMENTS (1)
Comments are moderated and generally will be posted if they are on-topic and not abusive.
For more information, please see our Comments FAQ