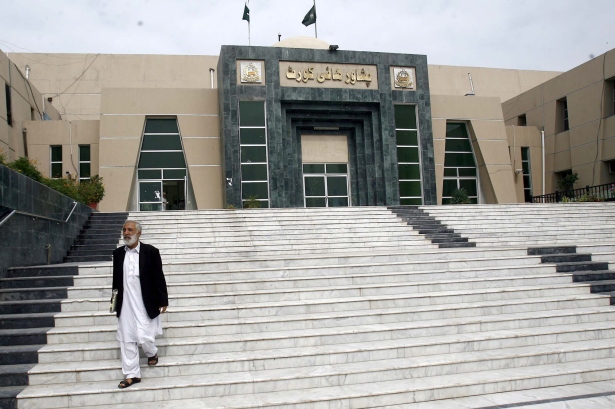 ---
PESHAWAR:



Peshawar High Court Chief Justice Mazhar Alam Miankhel has restrained Ehtesab Court from hearing references against the former minister for mineral development until the Khyber-Pakhtunkhwa Ehtesab Commission (KPEC) files all references. He directed Ehtesab Court to hear all references simultaneously in light of the Khyber-Pakhtunkhwa Ehtesab Commission (Amendment) Act, 2015.




Simultaneous investigation

During Tuesday's hearing, former minister Ziaullah Afridi's lawyer Shamail Ahmad Butt informed the division bench the petitioner was arrested in 2015. He stated according to the initial FIR, he was arrested on various counts, including the misuse of authority, corruption and awarding contracts illegally. He was remanded to the KPEC, said Butt.

He added when Ziaullah's remand in light of that particular reference completed, Ehtesab Commission implicated him in separate cases including the Charsadda Chromite case, Sahara Phosphate case and illegal recruitments.

Butt stated the commission filed another reference at Ehtesab Court. He argued according to the Ehtesab act, section 42, sub-section 8, it was binding on the commission to complete all enquiries related to all charges simultaneously.

He said as per the Ehtesab law, a suspect has to face all charges at the same time before a trial court. Butt argued, "But the commission has filed three separate references, while one reference has yet to be filed; this is illegal."

According to Butt, Ehtesab Commission's filing separate references was a violation of the commission's own laws.

Separate references were only possible if the commission had not mentioned all charges in the FIR, said Butt.

Behind bars

He argued the petitioner was behind the bars since the last eight months and his case was pending before a trial court. "The commission should be directed to file all references against Ziaullah."

Butt stated if there was any enquiry going on against the petitioner, then the commission should file a sub-reference. He requested the court to declare separate references illegal and void.

The prosecution's side

Deputy Prosecutor General Zahid Aman informed the court that during the course of the enquiry, the petitioner's involvement was seen in several other cases, therefore prompting the filing of separate references. He said, "The petitioner should raise the issue of separate references at Ehtesab Courts if he wants to challenge it."

The argument angered the chief justice who remarked they could not allow the commission a free reign. The chief justice observed, "If a law exists then we all have to follow it no matter what."

After hearing the arguments, the court ordered the commission to file all references and stopped EC court from hearing the case.

Published in The Express Tribune, April 13th, 2016.