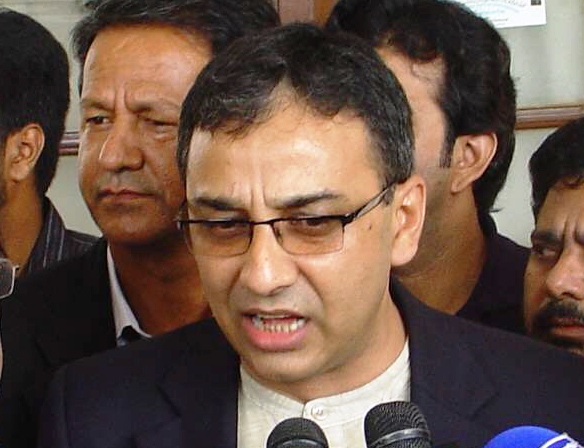 ---
KARACHI: The Pak Sarzameen Party, formed by dissidents of the Muttahida Qaumi Movement (MQM), sent on Tuesday invitations to various political parties to attend their 'grand' rally to be held in Karachi on April 24.

On Tuesday afternoon, former MQM leader Raza Haroon contacted former Punjab chief minister Chaudhry Pervez Elahi of the Pakistan Muslim League-Quaid over the phone and invited him for the party's rally on April 24.

Elahi, accepting the invitation, congratulated Haroon on the formation of the new party, and said they would keep in touch in the future.

Jumping ship: MQM stalwart Raza Haroon joins ranks of dissidents

Later in the evening, party leaders Haroon and Iftikhar Alam met the general secretary of the Awami National Party (ANP) Younas Khan Buneri at the Mardan House and invited his party for the rally as well. The ANP leader said they would hold consultations within the party and then decide their future course of action in the next few days.

Meanwhile, speaking to the media, Haroon said they would invite all political parties except the 'mulk dushman [enemies of the state]' ones. "We will invite all political and nationalist parties except those who are the enemies of the country." He also said he would invite the Jamaat-e-Islami as well as nationalist parties of Sindh.

Published in The Express Tribune, April 13th, 2016.