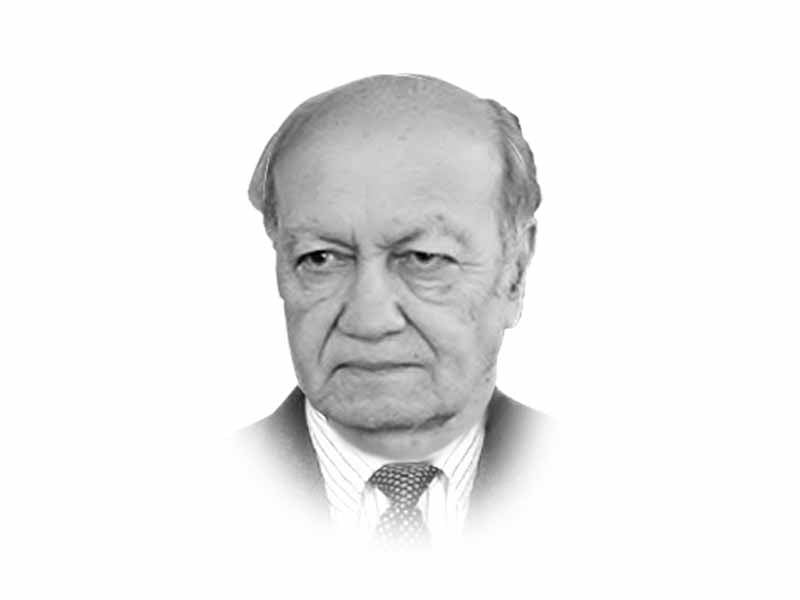 ---
Pakistan has remained highly disadvantaged by its negligence in the development of soft national power. This theme was highlighted in a recent seminar at the Institute of Strategic Studies.

Ever since its creation, Pakistan has faced the external threat from India and had to devote most of its meagre resources in building its defence capability. The fear of the external threat was the primary incentive for it to join CENTO, SEATO and the Baghdad Pact. Similar considerations drove Pakistan to be a partner of the US, during Soviet occupation of Afghanistan and after 9/11. All these geo-strategic developments led Pakistan to focus on building hard power. In contrast, education, healthcare and the development of soft power, took a back seat. However, in the present context, soft power and soft image have acquired strategic significance. The other major contributing factor for this lopsided development was our internal power structure.

Education is the essential ingredient. An uneducated individual becomes a burden on society. According to the latest statistics, there are about 20 million people that fall in that category. Education will be the true pathway to soft and hard power. Regrettably, political leadership has failed to give it the importance it deserves. There is a strong correlation between hard and soft power. It is a combination of both that takes the country forward. Soft power is more than persuasion. Different countries use soft and hard power in different ways and the best results are obtained when both are aligned and supplement each other.

Global proliferation of the media has given a boost to soft power. India fully capitalises on its film and music industry to enhance its power. Pakistan's soft power will enhance considerably when we are able to ensure enforcement of the rule of law and internalise universal democratic values. The failure to recognise and respect intellectuals and academics also diminishes soft power. With the exception of Faiz Ahmad Faiz and Intizar Hussain, very few of our writers and poets have been recognised internationally. Surely, Ayesha Jalal, Mohsin Hamid, Mohammad Hanif, Kamila Shamsie and many other notable writers deserve greater recognition, both abroad and in the country. Pakistan has some of the finest art forms, in Ghazal and in folk music that need to be revived. Despite the fact that our cuisine is better than that of most South Asian countries, it is, regrettably, marketed abroad as 'Indian' food.

Unequal treatment of women and the frequency of killings in the name of 'honour' have invited international outrage and undermined women's empowerment. Antiquated laws and societal prejudices have prevented women from actualising their potential and perpetuated economic inequality.

There is a prevailing perception that our media is focused more on terrorist incidents and on showing the bleak side of Pakistan. However, media managers insist they are merely projecting reality. Pakistan could have justifiably been proud of Sharmeen Obaid-Chinoy winning the two prestigious Oscar academy awards for her documentaries. These achievements, regrettably, were overshadowed by the recent terrorist attack in Lahore and the shameful demonstrations in support of a convicted murderer. This reinforces the belief that Pakistan needs to seriously revisit its identity challenge. It should not confine in defining itself merely through a religious prism. It is the second-largest Muslim state in terms of population and possesses several other assets that need to be exploited. Culture, heritage and quality of domestic politics, all contribute towards building a country's credibility and standing.

Pakistan has made impressive strides in reducing the poverty level from 23 per cent to 11 per cent, according to a Gallup survey. According to Forbes, Pakistan's middle class stands at 82 million. Pakistan has several philanthropists donating generously to humanitarian organisations, but reluctant to pay taxes. There is a constant mention of the Taliban, al Qaeda and Daesh and the dangers that lie ahead, but seldom are the positive works of civil society organisations and NGOs highlighted. Society needs to preserve the dignity of its women and protect them. Opposition from religious parties to the women's protection bill was a testimony to how fearful they are about granting women their rights, not realising that the time has come to involve women in the facets of national endeavours.

According to a recent Gallup survey, the image of Pakistan, globally, ranks very low and what is worse, its own people rate it even lower. For Pakistan "it is essential to develop a harmonious culture though not necessarily as a united entity", as Dr Gilani, who heads the Gallup Research Foundation, aptly remarked. He further observed that we fail to realise that, in 1947, the state was created its extraordinary resilience compensates for its weaknesses.

Pakistan would require systematic efforts, spread over years, to improve its soft image. Each national institution has its role in projecting its soft power, because it is the sum aggregate of these institutions that embodies the national image. The military, through its involvement in peacekeeping, projects a powerful image. Similarly, its critical role in disaster management earns it the gratitude and goodwill of the nation.

The media should allocate more space and time to the arts and culture, as well as social issues. The BBC and CNN, along with other international channels, have realised the importance of soft power and are projecting it, subtly. Similarly, at the national level, governments with foresight are allocating resources for the development of soft power. It is in the balance between development and the application of soft and hard power that the key to stability and strength lies.

Published in The Express Tribune, April 13th, 2016.

Like Opinion & Editorial on Facebook, follow @ETOpEd on Twitter to receive all updates on all our daily pieces.