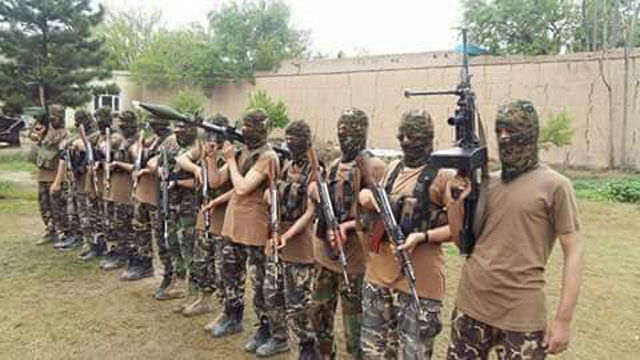 ---
The Afghan Taliban announced Tuesday the start of their "spring offensive" even as the government in Kabul tries to bring the insurgents back to the negotiating table to end their drawn-out conflict.

The Taliban said in a statement they would "employ large-scale attacks on enemy positions across the country" during the offensive they have dubbed "Operation Omari" in honour of the movement's late founder Mullah Omar, whose death was announced last year.

Obama's aide discusses Afghan peace with COAS




"The offensive codenamed "Omar Operations" started at 5:00am," the Taliban leadership said.

"With the advent of spring it is again time for us to renew our Jihadi determination and operations. Hence the Islamic Emirate's leadership eagerly announces this year's Jihadi Operation in honour of the movement's founder and first leader, the late Amirul Mu'mineen Mullah Muhammad Omar Mujahid," the statement read.

The Council said the operation will result into "strategic victories and cleanse the country from the presence of the remaining foreign invaders and their malignant and corrupt rebel servants."

Pakistan hopes to broker Taliban-Kabul talks this month

It is widely believed, an increase in Taliban violence could further complicate efforts for peace and reconciliation in the war-torn country. International players and Afghan leaders are deeply concerned at the possible intensification of fighting this year.

The Taliban statement said "Operation Omari" was initiated and planned by the group's leadership, the leaders of the military commission as well as their military planners. "Similarly the operation will employ large scale attacks on enemy positions across the country, martyrdom-seeking and tactical attacks against enemy strongholds, and assassination of enemy commanders in urban centers. The presentoOperation will also employ all means at our disposal to bog the enemy down in a war of attrition that lowers the morale of the foreign invaders and their internal armed militias," the statement said.

The Taliban further said their scholars, elders and leaders will open a dialogue with the government forces to give up their opposition to the group and join their ranks to safeguard them.

Haqqanis helped Taliban chief win back dissidents




This is the first Spring Offensive after the confirmation of the death of Mullah Omar and under the new leader, Mullah Akhtar Mansoor. The new leader had initially faced opposition by several senior leaders and Mullah Omar's family, however, he has won the backing of most dissidents.

Leader of the Haqqai Network, Sirajuddin Haqqani, has played a key role to win support for Mullah Mansoor, Taliban insiders say.

On Monday, a Taliban statement said that scores of Daesh members rejoined the Taliban in eastern Nangarhar province.
COMMENTS (3)
Comments are moderated and generally will be posted if they are on-topic and not abusive.
For more information, please see our Comments FAQ