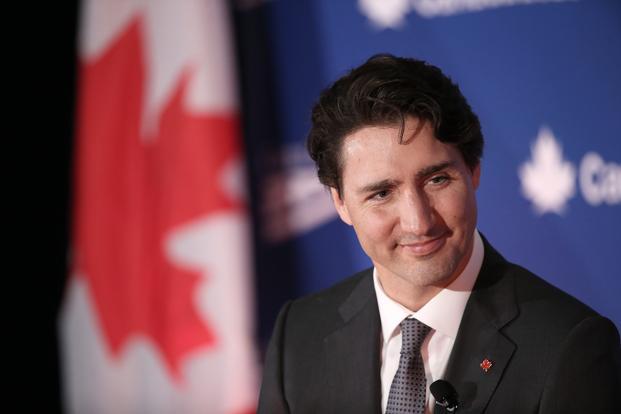 ---
Sharing hugs, selfies and kind words with average people seems to have worked for Canadian Prime Minister Justin Trudeau as he continues to gain popularity.

The number of likes on Trudeau's Facebook page reached a staggering two million on Monday and Karachi was among the eight cities worldwide to top his fan following.

In an ode to his two million fans and followers, Trudeau took to Facebook to celebrate with a short video showing which parts of the world all his Facebook likes were from.

Bhangra, biryani, sherwani: Here's why Canada's new PM is basically Pakistani

In a surprising revelation, Karachi was among eight cities with the highest number of likes on Trudeau's page. Karachi ranked eight and was the only non-Canadian city on the list.

"I'm honoured that two million people around the world have now 'liked' my Facebook page. Thank you to all two million of you!" he wrote in a post on his page.



With 58% of likes from Canada, the remaining likes were from countries, including Australia, Brazil, Egypt, France, India and United Arab Emirates.

Obama, Trudeau kindle 'bromance' at White House

Of the two million likes, 55% were women while 44% of them were men. Further, the video shows that 25 to 35 year olds were the largest group to like his page.

The two million likes on his page come from people speaking dozens of languages, including Spanish, Turkish, Arabic, Portuguese, Albanian and Vietnamese. The video also points out that 1,683 people speak English (pirate).

Excited Karachiites took to Twitter to rejoice.


@JustinTrudeau 's Facebook page hits 2 million likes and Karachi comes on number 8 <3 #Canada #Pakistan #Karachi https://t.co/a11dA3Jl3q

— عنبر🌻 (@amberShasan) April 11, 2016
Oh My Karachi!!! Such a huge following of Justin Trudeau from #Karachi that it's the only non-Canadian city among … https://t.co/ngQ9YMBXOa

— Read: How Fascism Works (@sawant) April 11, 2016
Justin Trudeau's Facebook page just posted a video claiming Karachi to be its biggest International fan base. #KarachiJeetayGa

— Khushal (@Khushal) April 11, 2016


But can you blame them? Optimistic and smiling, always available to snap a selfie with an adoring fan, Trudeau  governs with studied poise and self-assurance.

Canada's Trudeau: Style, poise and 'selfie politics'

From his swearing-in that was open to the public to international meetings in Davos or Manila, where he received a rock-star welcome and was tagged as a "hottie" politician on social media, to a televised one-on-one chat with 10 average Canadians, Trudeau has carefully cultivated his image.

Trudeau has also been seen rocking a sherwani, eating biryani, visiting a mosque, doing bhangra and even sent a heartwarming message on Nowruz.