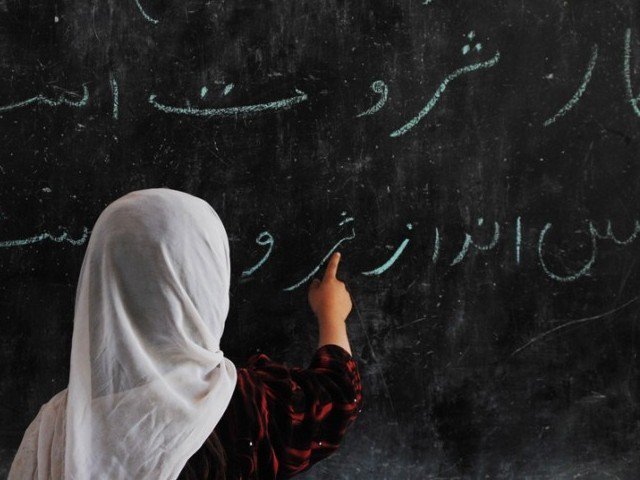 ---
ISLAMABAD:



Pakistan could not improve its literacy level in the previous fiscal year that remained stagnant at 60% despite spending about Rs600 billion while people's perception about their wellbeing largely remained unchanged, an official survey shows.




The overall literacy rate of 60% in 2014-15 is the same as in the 2012-13 survey, showed results of the Pakistan Social and Living Standards Measurement Survey, carried out by the Pakistan Bureau of Statistics (PBS).

Punjab dominates country-wide education rankings: Alif Ailaan report

The survey results also suggest that the number of children going to primary schools slipped slightly to 91%.

The federal and the four provincial governments spent Rs598.3 billion or 2.2% of gross domestic product on education in 2014-15, which was slightly better than previous years, but far lower than needed.




Under the United Nations Millennium Development Goals (MDGs), Pakistan was required to increase its literacy rate to 88% by 2015. According to the official definition, the literacy rate is that percentage of the population 10 years and above that is able to read and write in any language.

There was also deterioration in other social indicators while the proportion of population having access to water also dropped. The number of people owning shelters fell to 84%.

Breakdown

Provincial literacy rates show that Punjab and Khyber-Pakhtunkhwa (K-P) governments managed to improve literacy ratios while Sindh and Balochistan maintained their previous levels.

Punjab turned out to be the most educated province again, followed by Sindh, K-P and Balochistan. In Punjab, 63% of population was able to read and write, 1% up from 2012-13. The province spent Rs227 billion on education.

In Sindh, the percentage of educated people remained at 60% and its spending on education amounted to Rs117 billion. In K-P, the literacy rate rose to 53% due to increase in both male and female literacy rates. The province spent Rs111 billion on education.

In Balochistan, the literacy rate was stagnant at 44% and it spent only Rs41 billion on educational facilities.

Sanitation

Overall in Pakistan, 73% of households use flush toilets, slightly better than 2012-13. As many as 13% households have no toilet facility while 13% are using non-flush toilets.

Among provinces, Punjab is on top with 79% having flush facility whereas Balochistan with 31% is at the bottom.

The housing units that are using electricity as a source of lighting remained stagnant at 93% during 2014-15. K-P with 96% has the highest percentage of households using electricity as a main source of lighting while Balochistan with 81% has the lowest percentage.

For cooking purposes, gas remained the major source of fuel at 41% in 2014-15 compared to 38% in 2012-13.

Pens not guns: 'Invest in education not military'

The PBS also asked households to compare their economic situation with the previous survey. As many as 44% reported no change compared to 43% in 2012-13.

About 37% reported worse or a much worse economic situation, which was the same as in the previous survey. Only 19% reported better or much better economic situation in 2014-15 compared to 20% in 2012-13.

Only 57% of households were satisfied with the basic health facilities compared to 53% in 2012-13.

Published in The Express Tribune, April 12th, 2016.

Like Business on Facebook, follow @TribuneBiz on Twitter to stay informed and join in the conversation.
COMMENTS (1)
Comments are moderated and generally will be posted if they are on-topic and not abusive.
For more information, please see our Comments FAQ