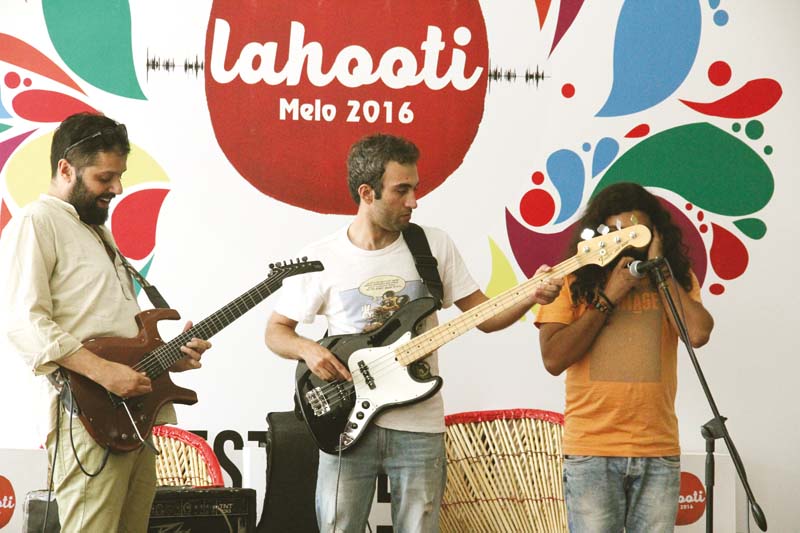 ---
HYDERABAD:



Not too long ago, chief executive of Spotify, Daniel Ek had predicted, or rather foretold, that online streaming portal and applications would help usher in a new era of music listening. With Spotify having paid approximately $3 billion to music right holders so far, according to The Guardian, industries throughout the world have started viewing music applications as the way forward.




Already in a short span of time online music portals such as Patari and Taazi have offered Pakistani musicians — both old and new — a semblance of hope. In an industry where there are no established standard operating procedures the future of such platforms has already become a point of deliberation, and was discussed by various stakeholders in a panel held on the second day of the Lahooti Melo 2016 at Hyderabad Club titled, 'Kiss My App'.




Having witnessed the music industry's rise, fall and subsequent revival firsthand, drummer Gumby kicked off proceedings by saying that, for these applications to be able to sustain themselves, there needed to be strict implementation of copyright laws in the country. "We're light years behind in terms of copyright laws. You will see how proper organisations will play Zoe Viccaji's songs on television or Sara Haider's tracks on radio without giving the artiste's their due share," lamented the former Coke Studio house band member.

Throughout the course of the panel discussion, one thing that these industry professionals kept coming back to was the need to educate audiences. "People in India know more about our [Pakistan's] music industry than many of our listeners, why? Because they use apps such as Saavn and Spotify," remarked Sara Haider.

Even if these concerns about audience awareness and copyright law implementation were rectified, applications such as Patari and Taazi face an uphill task in attracting users. Weighing in on the issue, director of content for Patari, Ahmer Naqvi shared that it would be difficult to resolve this issue overnight. "In a country, where majority of the internet users don't use a Facebook application, it would be expecting too much from them to use the Patari app."

After starting off last year, Patari has emphasised on reviving the live performance culture within the country. With no channel dedicated to playing local music, Naqvi felt that music applications will flourish even more if there was a proper ecosystem. "The cassette may be dead but TV is still alive. Unfortunately, Pakistan doesn't have a music channel. The reasons literature festivals take place in Pakistan is because liberals don't have a TV channel to discuss their ideas," proclaimed Naqvi.




"Musicians have held two different festivals in the last year because they don't have a stage where they can sit and discuss. They don't have any airwaves where Pakistani music is played."

Where digital platforms have earned praise for royalty distribution, they have also attracted a fair bit of heat for promoting below-par content. Gumby, who has had the distinction of performing alongside musical acts such as Ali Azmat, Junoon and Noori rued the current state of affairs. "There has been an influx of content due to various mediums such as applications, Facebook and YouTube. The problem is that you don't have any filter." he said.

Although the drummer is not against the idea of viral content and acknowledges its importance in the day-to-day running of these websites, he believes that there is a world of difference between terrible and excellent content. "You can use these applications to go and watch viral videos such as funny clips or an excellent guitar solo. What you choose will be a reflection of your thought-process. Audiences here choose the former and that can only be changed by the community around you not the applications."

Published in The Express Tribune, April 12th,  2016.

Like Life & Style on Facebook, follow @ETLifeandStyle on Twitter for the latest in fashion, gossip and entertainment.
COMMENTS
Comments are moderated and generally will be posted if they are on-topic and not abusive.
For more information, please see our Comments FAQ