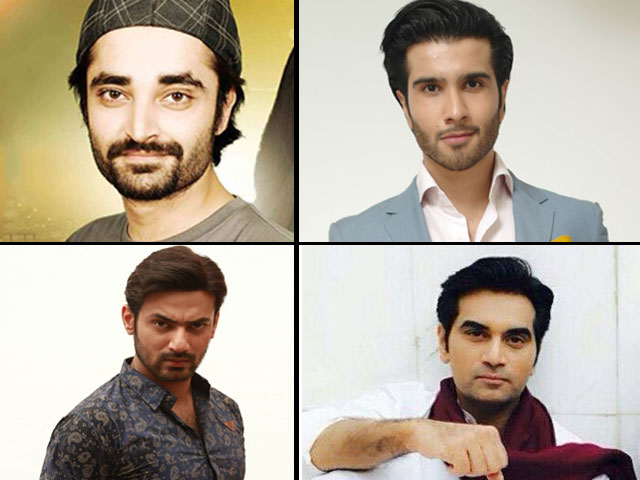 ---
Sometimes trends catch on – capes over kurtas, chai at dhabas over chai at home and Fawad Khan over well, everyone else. Mostly they are passing fads, soon replaced by the latest flavour of the month.

But what do you do if a trend revels in turning rapists into heroes, glorifies goons, promotes stalking as a precursor to romance and use of force as an expression of love?

There used to be a time when Pakistani dramas didn't shy away from holding a mirror to our society and also gave us protagonists who struggled against an unfair system. It's true that some of these dramas were slower than attempts at making Youtube accessible; still, most had more pithy dialogues than, "Aga Khan, nashta kar lein."

The women were not always bickering and plotting schemes to outdo each other but actually held jobs and ambition. Then cable TV happened and the idiot box truly lived up to its name.

Here's the ultimate list of Pakistani dramas you must watch in 2016




Since last year's blockbuster Pyare Afzal, which was about a lovable loser-turned-gangster, many a goon avatar has thundered through our TV screens. While this may be a reflection of increased crime and the reality of our times, and the inner life of goons might make for compelling character study, portraying them as heroes is a travesty.

Sangat, which was ostensibly about a rape survivor, turned into a convoluted debacle of a rapist's forgiveness. Forget justice, the victim barely got time to recover before the rapist moved into her house. While this might be the more exaggerated of cases, other dramas aren't faring any better. Gul-e-Rana takes it a step further.




Inspired by the popular Diyar-e-dil trend of coercing women at gunpoint, Rana is forced to marry her cousin (another increasingly popular trend on TV). She puts up with his psychotic behaviour and passes off the blame for his attempted rape onto the woman. Of course in telling visual shorthand, the woman is dressed in Western clothes so naturally, the attempted rape is "her fault."

Mein Sitara: Serial on Lollywood's golden era a dark horse among Pakistani dramas




Even the popular Mera Naam Yousuf Hai had the hero stalking his love interest. More troublesome is that when the girl did not reciprocate his feelings, he refused to take no for an answer. His insistence on stalking her, and then landing up at her house were all played out as romantic gestures. File that under that age-old tradition of desi male entitlement, and many Bollywood films as early as the '60s that enforce the idea ki na na karte pyar tum hi se kar baithe.

In the '80s, along with bad clothes and worse hairstyles, Bollywood also introduced the reprehensible tradition of women marrying their rapists. Fast forward a few decades later, now we are turning that into women must marry at gunpoint and live happily ever after with their stalkers.




In the current Dillagi too, there is a large-hearted thug masquerading as a hero. His bleeding heart is in love with the feisty Anmol, so much so that despite her repeated refusals, he sees it fit to barge into her home, follow her at work and scare off any prospective grooms – real or imagined.

Though all the women said no, clearly and unequivocally, their answers stand for nothing. Her voice is to be drowned out. Her guroor to be broken. These kinds of dangerous mindsets are one step short of leading to acid attacks and honor killings. This entitlement is what our leaders defend when they say they have the right to hit women.

Strong arming into someone's home, having women acquiesce to demands at the barrel of a gun, watching and following them as they go about their day, beautifully shot scenes of thuggery in the rain are not romantic gestures, they are acts of violence.

The only drama thus far to have gotten the memo is Bhai. Noman Ijaz plays the sadistic neighbourhood gunda with few redeeming qualities. Given our drama writers' love for binaries, he is a composite of every evil imaginable. Still, his harassment and threatening behavior is depicted as menacing and scary as it is, and rightly should be portrayed.

It's not so hard to see that peddling thugs as heroes and stalking as romance feeds into a convoluted idea of what a relationship should be. A healthy relationship involves the consent of both parties. In our repressed society where film and TV play more than just the role of entertainment, our dramas need to examine the dangerous stereotypes they are reinforcing.

For a change, listen to what the women are saying. 'No' always means 'no'; not 'I'll change my mind if you can make me bend against my will.' Force and coercion cannot be glossed over by the hero's supposed romantic gestures, rather constant demands for chai, dinner, ironed clothes and freshly squeezed orange juice as if fulfilling his every need is all that a woman lives for.

If only drama writers as well as the men they sketch respected a woman's ability to make a choice for themselves. In case we need to spell it out, 'no' is a complete sentence.

Sadaf Siddique is a freelance writer, avid reader, film and drama enthusiast and sometime drama queen, not necessarily in that order.
COMMENTS (33)
Comments are moderated and generally will be posted if they are on-topic and not abusive.
For more information, please see our Comments FAQ