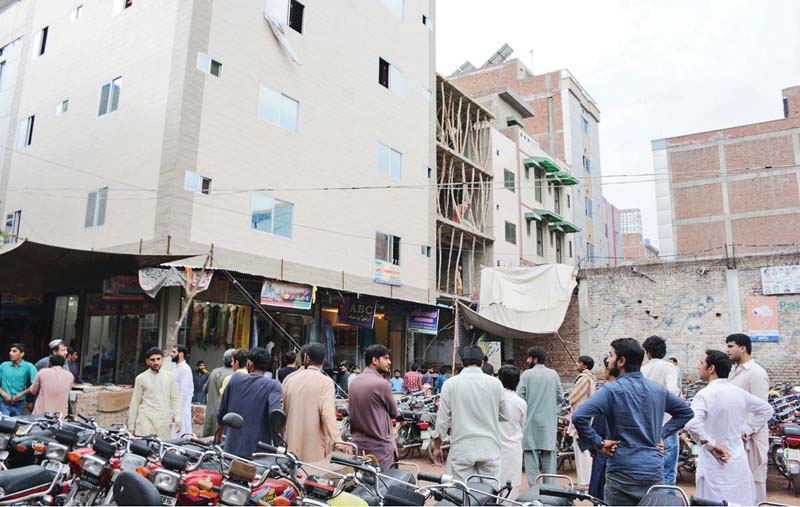 ---
ISLAMABAD: At least six people were killed when a powerful earthquake rocked parts of Pakistan on Sunday, officials said.

Five people died in various remote regions of the northwestern province of Khyber Pakhtunkhwa, the National Disaster Management Authority said in a statement, and at least 20 homes were damaged.

Five dead as 6.6-magnitude earthquake jolts parts of Punjab, K-P

One man was killed in the northern region of Gilgit-Baltistan when he was hit by falling rocks in the town of Chilas, an official said.

The 6.6-magnitude quake struck neighbouring northeast Afghanistan at a depth of 210 kilometres (130 miles) at 2:58 pm on Sunday.

It was felt in the Afghan capital Kabul 282 km to the south of the epicentre and in Islamabad, where some residents evacuated apartment blocks after tremors shook ceiling fans and furniture.

Earthquake jolts Lahore, other parts of Punjab

In the Indian capital New Delhi, buildings in the centre swayed and the metro train system was halted temporarily.

Tremors were also felt in Dushanbe, the capital of Tajikistan which borders northern Afghanistan.

Last October a 7.5-magnitude quake ripped across Pakistan and Afghanistan, killing almost 400 people and flattening buildings in rugged terrain that impeded relief efforts.