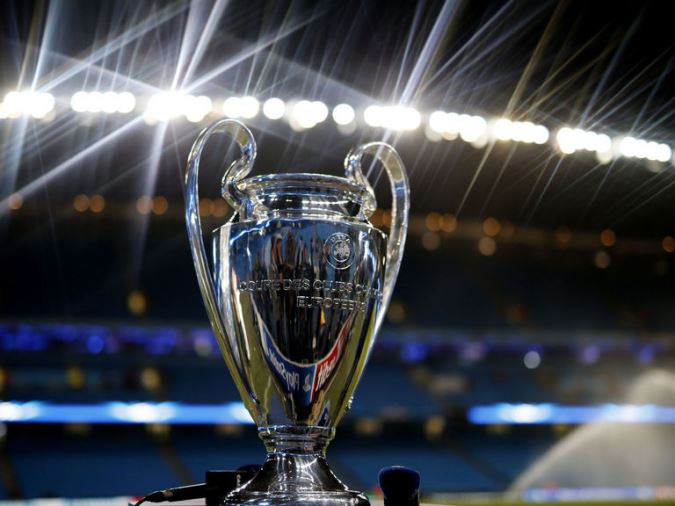 ---
PARIS: At a time when the established powerhouses of the continent are apparently keen to change the format of the Champions League, there is just a possibility that the semi-final order will be greatly shaken up this season.

The quarter-final, second legs this Tuesday and Wednesday see Real Madrid up against it and both holders Barcelona and Bayern Munich defending narrow leads while one of Manchester City or Paris Saint-Germain will break into the last four.

There is a growing feeling that the Champions League format has gone stale and needs a rejig, with the group stage and last 16 offering few surprises and the line-up in the latter stages changing little in recent years.

Champions League: Barcelona to face Atletico Madrid, PSG meet Man City

Bayern and Barcelona have each reached the semi-finals at least in five of the last six seasons, while Real Madrid are targeting a sixth consecutive appearance in the last four.

However, Zinedine Zidane's side must overcome a 2-0 first-leg deficit when they entertain German side Wolfsburg, who are halfway to a shock victory in their first ever quarter-final at this level.

Madrid fans and the media in the Spanish capital are clinging to the myth of the 'remontada' -- the comeback -- that is part of the club's history.

There have been some famous Madrid wins in Europe after defeats in the first leg, but none in recent times, and Zidane knows the size of task facing his side.

Zidane emerges from Cruyff-tinged Clasico the winner

"We know we are going to have an exciting game, a great game to play, but we also know the difficulty in overcoming a two-goal deficit," said the Frenchman.

"We are capable of anything, we have been capable of doing this less well this season, but we are also capable of doing great things."

Meanwhile, Wolfsburg coach Dieter Hecking fired a warning shot to his players, saying: "If it was the case that Real had underestimated us in the first leg, they definitely won't do that again."

If Wolfsburg prevail, there will still be one Spanish side in the semi-finals as Barcelona defend a 2-1 first-leg lead when they face Atletico Madrid at the Vicente Calderon.

Barca held, 'BBC' fire for Madrid and 'donkey' Neville told to go

Barca are favourites, but they are coming off a second consecutive defeat in La Liga, 1-0 at Real Sociedad, and were lucky to beat Diego Simeone's side in the first leg.

Fernando Torres put Atleti ahead at the Camp Nou before his first-half sending-off helped swing the game back Barca's way.

Torres, who has been in excellent form, will miss the return as a result as Atletico look to repeat their 2014 victory over Barcelona at this stage and end the Catalans' hopes of becoming the first team to successfully defend the trophy in the Champions League era.

On the absence of Torres, Simeone said: "Someone will stand in for him on Wednesday and will do so with the determination and eagerness that this match requires."

Pep Guardiola's Bayern go to Portugal defending a 1-0 advantage from the first leg of their tie against Benfica after Arturo Vidal scored the only goal last week at the Allianz Arena.

Benfica's inability to get an away goal in Germany seriously complicates their chances of turning the tie around at the Estadio da Luz, especially as they will be without 32-goal leading scorer Jonas due to suspension.

Benfica coach Rui Vitoria also has a doubt over Nicolas Gaitan, but the hosts will take heart from what happened the last time Bayern came to Portugal, when they lost 3-1 at Porto in last season's quarter-finals.

Meanwhile, Guardiola's future employers Manchester City have a first semi-final in their sights after a 2-2 draw at Paris Saint-Germain last midweek.

The clubs, revolutionised in recent years by super-rich Middle Eastern owners, both dream of winning this competition, but basic errors marred their encounter at the Parc des Princes.

While City have Samir Nasri and Yaya Toure back playing again, PSG are without the suspended David Luiz and Blaise Matuidi and reports in France suggest coach Laurent Blanc is desperately hoping Marco Verratti might make a miracle recovery in time to play.

"His injury is taking a long time to cure," admitted Blanc on Saturday of Verratti, who has been out for seven weeks with a groin problem. "I am more optimistic than yesterday and less than I will be tomorrow."