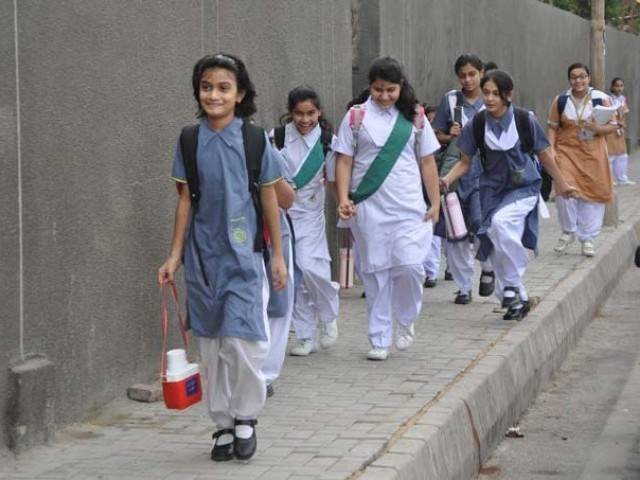 ---
ISLAMABAD: The Capital Development Authority (CDA) has told the Supreme Court that a committee has been constituted to propose a detail working plan for the relocation of private educational institutes, which are operating in residential areas of Islamabad, at present.

The CDA Chairperson, Maroof Afzal, has filed a progress report in the apex court on non-conforming use in the residential sectors.

Presently, over 350 schools are functioning in the residential areas of the capital, wherein around 90,000 students are enrolled.

According to the report, that committee was constituted by the CDA and the Capital Administration and Development Division (CADD) on March 15 to propose a detailed working plan for the relocation of the private educational institutes.

It was further told that no exemption was made for the offices of donor agencies using residential houses as their offices, adding that the CDA had not allowed any party non-confirming use on the principle of necessity.

Likewise, the CDA informed the top court that establishment of commercial activities including beauty parlours in residential houses was not permissible under the civic agency's regulation relating to non-confirming use and no exemption was allowed.

The report also referred the Islamabad High Court (IHC)'s January 20, 2015 order 2, wherein, it was stated that the civic agency was not vested with the power to allow commercialisation of residential buildings in view of regulation 2.17 of the CDA Building Regulations 2005.

It was further stated that, though, the CDA had challenged the high court order before the apex court, the top court on October 14 remanded the case to the IHC.

The CDA has, however, claimed that it has not given any fresh permission under regulation 2.17 of the CDA Building Regulations 2005 since the IHC's January 20, 2015 order.

It also admits that doctrine of necessity cannot validate an illegal act.

Meanwhile, the report confirmed that the offices of inspectors general of Islamabad Police and of the Motorway Police had been shifted from their previous locations in residential areas. The top court will resume hearing today (Monday).

Published in The Express Tribune, April 11th,  2016.