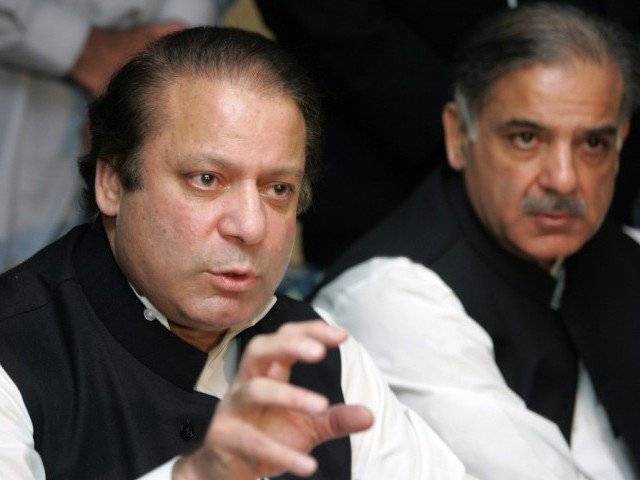 ---
In his speech to the nation on Sunday evening, Imran Khan seems to have hit all the right notes. It was a well scripted speech in which sensible demands were made. We need to know how the money was made by the prime minister's family. Possibly, an inquiry through a Supreme Court judge would be the way to move ahead.

The government is in denial mode. One was amazed to see how quickly our PM reacted to the Panama Leaks, not even waiting one day to come on national television to address the nation to defend his family's assets abroad. This is the same PM who dilly-dallied on other more important issues.

'Will march towards Raiwind if Panama Papers revelations not probed independently'

While the PM of Iceland has resigned and the British PM seems to be tottering, our PM seems to think he has done nothing wrong. And the manner in which he and his close aides are defending the first family begs more questions than gives answers.

One was disappointed by the statements of Information Minister Pervaiz Rashid and the accusations that he made against Imran Khan and the Shaukat Khanum Hospital. Rashid has always been a sensible and mature person. Using the tactic of offense is the best defence, his press conference leaves one somewhat disgusted.

The response of the Sharif government on the whole has been disappointing. Instead of clearing its name, it has instead attacked Imran Khan, the only prominent politician who took the government to task. One need not be a supporter of the PTI to understand that the PTI and the hospital are two different things.

The accusation that Shaukat Khanum Hospital's name was used to launder money is laughable. But if that has happened, let us launder some more. After all, the poor people of Pakistan have benefitted from this hospital the most.

Keeping aside Imran Khan's politics, his hospital is a beacon of hope in a sea of helplessness. The hospital is run on professional lines and has helped thousands of people who would otherwise not receive any help through our government hospitals or those funded by other trusts and foundations. Imran Khan's politics may have affected funding of the Shaukat Khanum Hospital but it continues to serve the people without distinction.

Panama Papers leaks: Nisar offers FIA-led probe into Sharif family's offshore assets

What is sad about the Panama Leaks in Pakistan is that our main opposition political party cannot take a stand against the ruling party. That is because their leaders are also named in the scam. We can call this the bankruptcy of our political system where the representatives of the people cannot hold each other accountable as they are all tainted by the same brush. Who then do we turn to? The answer is very much there.

The demand to bring in experts who investigate white collar crime is a good one. But we all know it won't happen. We have seen in the past how international or impartial investigators have always been hindered when it comes to investigating wrongdoing in Pakistan. Who can forget the Scotland Yard team that came to investigate the murder of former PM Benazir Bhutto. The team was not given access to important records or information.

So what will happen next? We look forward to the end of the month when Imran Khan promises to surround the Nawaz mansion in Rawind. This is the same place where the Indian prime minister visited on his pit stop trip to Pakistan. We need to know more about this palace as well. How much of our public money goes into maintaining this? How was it built? Lahore journalists have all the answers. Maybe it is time for another round of leaks.

In all this, another issue that came to the forefront was how apart from the ruling party, our publicly funded Pakistan Television, cannot be used by anyone else to express their views. PTV is a funded through our electricity bills. Even those who don't have a television are paying for the government's propaganda. Why can others not be brought on air? Incidently, we got this brilliant idea from Turkey and was introduced in the time of our debonair PM, Shaukat Aziz. However, now we need to make PTV a public television. It is time for some introspection by the ruling party. We cannot continue denying.

Published in The Express Tribune, April 11th,  2016.

Like Opinion & Editorial on Facebook, follow @ETOpEd on Twitter to receive all updates on all our daily pieces.