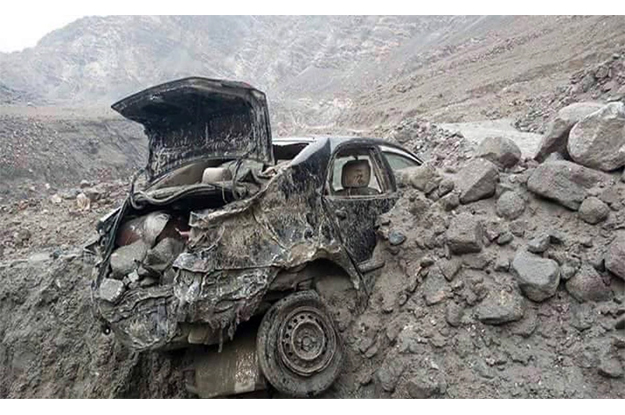 ---
GILGIT: Pakistan Peoples Party leaders have criticised the Gilgit-Baltistan government for not providing relief to the people affected by heavy rain in Nagar, Diamer and Gojal valleys.

This was said by party leaders during a news conference held at Gilgit Press Club on Saturday.

Party leaders accused the G-B government of adopting a biased approach to the distribution of relief items. They said the government was not helping with rescue work and rehabilitation.

Official neglect

Javed Hussain, a PPP leader from Nagar, said, "People in Nagar district are in need of food and medicines. However, G-B Chief Minister Hafeezur Rahman is doing nothing for them." He added "The four valleys in Nagar – including Hisper, Bar and Miacher – are cut off from the rest of the region.

Not a single official has shown up to address the plight of their residents."

According to Javed, the CM "seems to [be] exacting revenge from the people for not voting for his party in the recent polls."

The PPP leader threatened to hold a protest if the government failed to provide relief to the affected people within three days.

He said PPP distributed cheques and donations among those who were rendered homeless by the recent deluge.

"Relief items were only distributed among supporters of Pakistan Muslim League-Nawaz which was illegal," Javed added.

Taking stock

Jamaat-e-Islami leader Rehmat Khaliq said over 400 houses were damaged by heavy rain in Darel Valley.

"However, government representatives didn't visit the area," he said. "I ask them to resign. They are no more representatives."

He said people lost cattle and were forced spend the night under the open sky.

Published in The Express Tribune, April 10th, 2016.