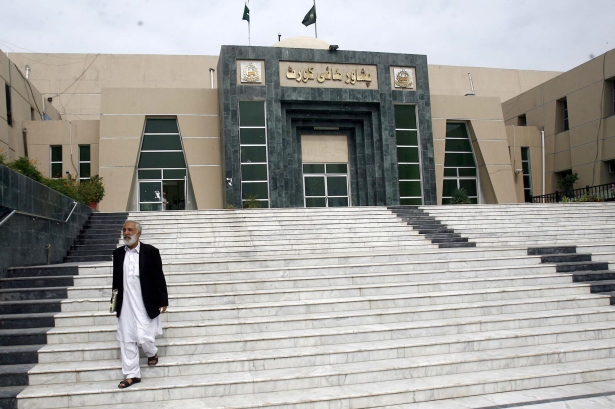 ---
PESHAWAR: The Peshawar High Court restrained on Friday a Haripur session court from hearing a murder case in which six people, including a PTI district councillor, were killed.

A division bench comprising Justice Irshad Qaiser and Justice Syed Afsar Shah issued the restraining order after an anti-terrorism court (ATC) removed the section of the anti-terrorism act (ATA) from the case.

The two-member bench was hearing a writ petition filed by Khan Javed Khan. The petition was against the ATC's decision to remove this section from the case. The petitioner was gunned down shortly after the case was filed.

Muhammad Ibrahim Khan and Shabir Hussain Gigyani, the petitioners' counsels, said Pakistan Muslim League-Nawaz workers opened fire on Khan Javed and his workers during an election campaign at Sarai Saleh in Haripur.

Ibrahim said a charge sheet was submitted at an ATC on July 10, 2015 in which the police had added section 7 of the ATA.

He said the case was pending before an anti-terrorism court where the judge removed sections of the anti-terrorism act and referred the case to a session court. The ATC judge said section 7 could not be applied to the case. The petitioner challenged the ATC verdict at PHC, Ibrahim argued.

He said that on December 19, 2015, Khan Javed was gunned at court premises where he came to appear before the session judge.

Ibrahim said the assailants could be booked under section 7 of the act as a hand grenade was used in the crime.

The bench, after hearing the arguments, restrained the sessions court from hearing the case. The bench also issued notices to the respondents, including the suspects.

Published in The Express Tribune, April 9th,  2016.