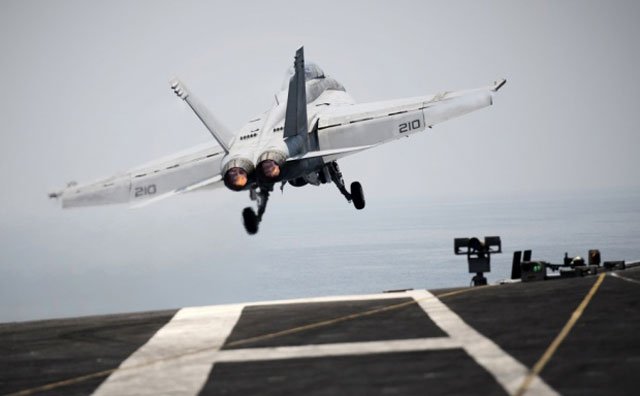 ---
WASHINGTON:
The United States and its allies conducted 26 strikes against Islamic State in Iraq and Syria on Thursday, the coalition leading the operations said.
Kerry visits Iraq for talks on war against Islamic State
In a statement released on Friday, the Combined Joint Task Force said eight strikes in Syria, including seven near Mar'a, hit eight tactical units and destroyed four fighting positions, two vehicles and a command and control node.
Islamic State nets millions from antiquities: Russia
In Iraq, 18 strikes near eight cities hit several tactical units, a manufacturing facility and destroyed machine guns, rocket systems, supply caches and a tunnel system, among other targets, the statement said.
COMMENTS
Comments are moderated and generally will be posted if they are on-topic and not abusive.
For more information, please see our Comments FAQ