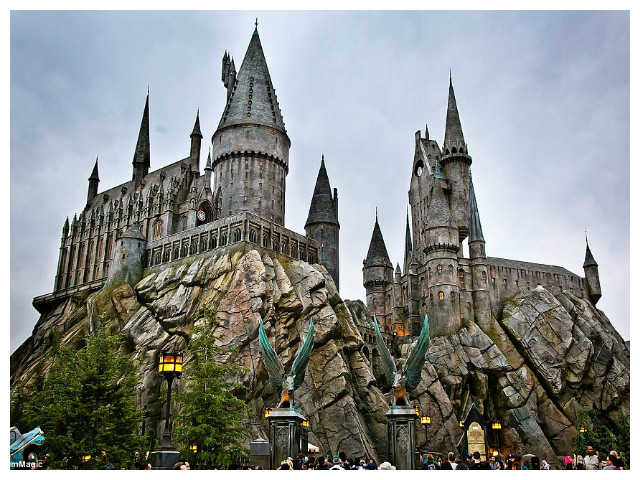 ---
Fifteen years after Harry Potter's first release, Universal Studios welcomes the new Wizarding World of Harry Potter. The theme park which opened its doors on April 7th, lets fans experience the life of a 'muggle' in the heart of Hollywood.

'Harry Potter' theme park set to open in Hollywood

The Wizarding World of Harry Potter is to be the most technologically advanced addition to Universal Studios, with its 3-D effects. Fans can take their Harry Potter obsession to a whole new level by exploring the walls of Hogwarts, walking through Hogsmeade and by tasting Bertie Botts Every Flavor Beans, reports Dailymail.




Insiders reveal that that there is no electricity used to power hogsmeade in the wizarding world. There are 11 different interactive locations throughout the village, where young wizards have the opportunity to perform and perfect numerous amounts of spells with their wands.

A Hogwarts express photo opportunity lets guests sit inside what appears to be a mock train booth, which is actually incredibly close to the real thing: the luggage racks overhead are actual props from the movies that Harry and Hermione sat under and the seats' fabric was sourced from an authentic train manufacturer.




Harry Potter' author's chair sells for $394,000 in NY

Moreover, Hogsmeade is meant to be a thousand years old where some buildings are newer than others.




The signature Harry potter and the forbidden journey ride combines state of the art 360 Degree 3D special effects.

Universal LA theme park hopes fans buy into new 'Harry Potter' world




The wizarding world boasts many original props from the films, including luggage racks from the Hogwarts Express train, Hagrid's motorbike and a costume from the Yule ball, reports Daily Mail.

'Here, we don't have actors, we have real people. So it was very important that we at least realized the set design perfectly so that when you step into this world you feel you're in the film,' an architect of the park told AFP.