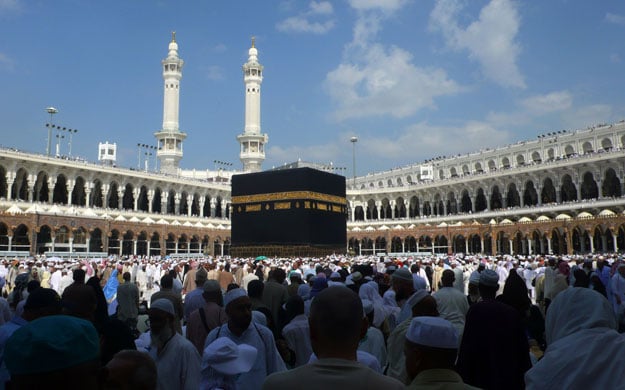 ---
NEWYORK: A New York travel agent appeared in court Thursday charged with conning more than $350,000 out of Pakistani immigrants who paid to go on Hajj to Makkah or fly home.

Junaid Mirza, 50, who operated travel agencies in Brooklyn and one previously located in the Empire State Building was charged on 31 counts that include scheme to defraud, money laundering and grand larceny.

He faces up to 15 years in prison if convicted, prosecutors said.

Panama will form commission to review financial practices

"Many of the victims were hardworking Pakistani immigrants who trusted the defendant and were cheated out of a lifelong dream of taking a pilgrimage to Makkah," said Brooklyn district attorney Ken Thompson.

Mirza allegedly owned travel agencies that specialised in selling travel packages to Saudi Arabia and airline tickets to Pakistani immigrants from July 2011 to September 2015.

All Muslims are expected to perform Hajj -- a pilgrimage to the Saudi city of Makkah -- at least once in their lifetime.

Mirza advertised discounted trips in local Urdu-language newspapers and in pamphlets distributed in mosques, New York prosecutors said.

The victims, who included taxi drivers and home health aides, allegedly paid more than $6,000 per person for a Hajj package, but prosecutors said Mirza pocketed the cash and failed to book the airline seats.

Panama will form commission to review financial practices

Some victims only found out they had been conned when they arrived at the airport, including a bride who missed part of her wedding festivities in Pakistan as a result, prosecutors said.

Other victims were a parent traveling with three young children who were stranded at an airport in Pakistan when they were told by the airline that the defendant had never purchased their return flight.
COMMENTS (7)
Comments are moderated and generally will be posted if they are on-topic and not abusive.
For more information, please see our Comments FAQ