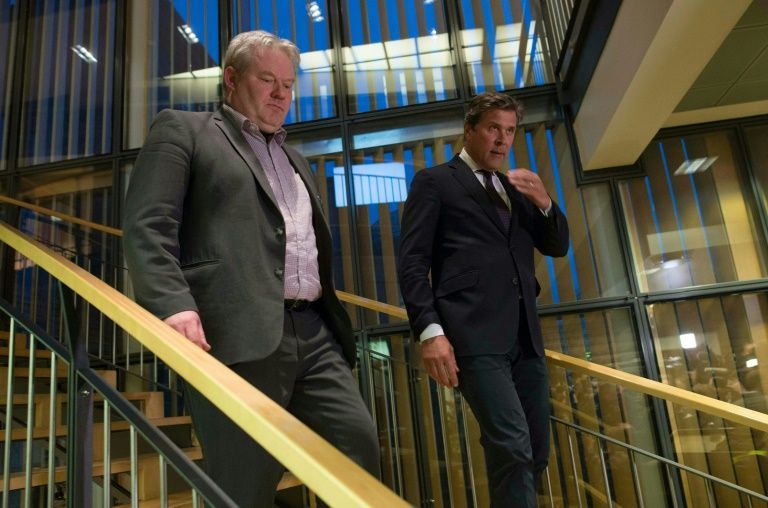 ---
REYKJAVIK: Iceland's new prime minister, 53-year-old Sigurdur Ingi Johannsson, is a veterinarian by training now stepping into the political storm that ousted his predecessor, as his party's choice but not a favourite with voters.

Johannsson, who has held Iceland's key cabinet portfolio of fisheries and agriculture since 2013, was formally sworn in as prime minister on Thursday after mass protests pushed  Sigmundur David Gunnlaugsson to quit over a hidden offshore account revealed in the so-called Panama Papers leak.

Johannsson is perhaps best known for staunchly defending the interests of the agricultural sector, of particular concern to his Progressive Party whose voter base is traditionally found in the rural areas outside the capital Reykjavik.

Iceland government appoints new PM, to call early elections

On his CV, he lists his first work experience on his father's farm in southwestern Iceland, from the tender age of eight to 22.

In a country with a strong tradition of farming, particularly sheep, he then decided to become a veterinarian, earning his degree at the University of Copenhagen.

He ran his own farming and veterinary business for a while, before entering regional politics for the Progressives in 2001.

The party was in power throughout Iceland's financial boom years but was ousted in 2009 after the three main banks failed at the end of 2008, plunging the country into a deep recession and leaving thousands of Icelanders mired in debt.

Johannsson was elected a member of parliament for the first time in 2009 when the Progressives entered the opposition, then re-elected on the party's return to power after 2013 legislative elections.

Iceland premier resigns in wake of Panama Papers scandal

With typical fair Nordic looks, Johannsson has the rugged and stout stature one might expect of a farmer.

A keen rider, he is known for his sense of humour and gravelly voice, which has nonetheless earned him a spot in a local men's choir.

After being chosen by the Progressives on Wedensday to head a right-wing government not exactly known for its deft handling of crises, and often under the gun for defending the interests of the rich, Johansson faces an uphill battle to win over voters.

And he's starting from a low point: a poll at the end of March suggested that just three percent of the electorate had a favourable opinion of him.

In any case, Johannsson's term is certain to be brief. He has already indicated that new elections will be held in the autumn, about six months ahead of schedule.
COMMENTS
Comments are moderated and generally will be posted if they are on-topic and not abusive.
For more information, please see our Comments FAQ