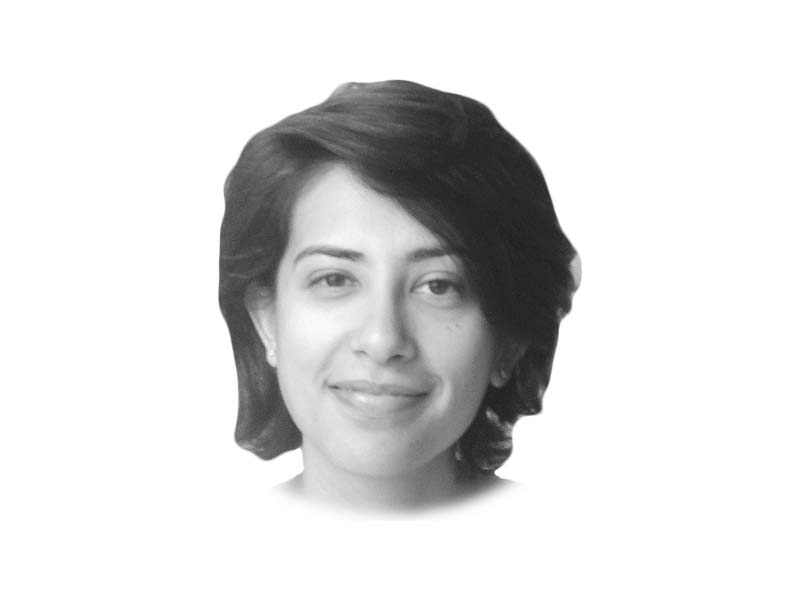 ---
At least 73 men, women and children died in Lahore, murdered by a bomb planted in a crowded public park on Easter Sunday. Helpless and in a park, Christian and Muslim Pakistanis, were the victims on the day. And what followed afterwards was familiar territory. Chaotic scenes within and outside hospitals, anxious and grief-stricken relatives pacing the hospital compound, overburdened emergency services, overwhelmed doctors as they declared one dead body after the another, a shocked people watching bloody scenes on their television screens. And a government that tells us that this was the last heinous attack, because a crackdown on militancy is imminent. We are not new to this.

This is where Pakistan was after the Peshawar school attack last winter, during the university attack in Charsadda earlier this year, during the devastating scenes of the relatives of the Hazara community, sitting next to coffins of their dead, during nightfall and rain, demanding justice, from an ever-conflicted state. And countless other times, where countless other people have paid with their lives, for religious extremism that has become part of our everyday lives. We are not new to this.

Not new to the tumultuous chaos. And not new to the receding state writ. Promises have been made, plans have been chalked out, terrorists have been hung. But years of unswerving, dedicational negligent of an ever growing religious school of thought, government after government, dictator after dictator, has led us to this. Even an unflagging and ferocious resolve to rid Pakistan's underbelly of this mindset will take years to control. What to say of a state vested with building roads and bus lanes to measure developmental progress?

Religious fanatics are sending a message in the only language they know — to avenge the hanging of assassinated Punjab governor, Salmaan Taseer's bodyguard and to have him declared a martyr. The brave Taseer stood up for a poor Christian woman who was accused of blasphemy and paid for his life, murdered in broad daylight, by his own bodyguard. The murderer was garlanded and revered, until he was hung, four years after committing his crime.

We have, among us, scary examples of angry young men and an increasing population of similar young women with an aggressive belief that religion equals violence, justifying all their unjust actions under the name of a great religion. They speak nothing of peace and love, but only of hate and revenge. Religious schools crop up one after another, breeding more of this mindset among a youth not supported by the state.

But among this darkness, Pakistan has a population that does not conform to this belief system. A raging lot, providing a counter narrative. A defiant and indissoluble resolve is growing amongst us to counter the monster we let silently breed. An inefficient state and one bloody incident after another, has charged ordinary Pakistanis to realise that the political has now become personal.

And the aftermath of Lahore was charged. Ordinary citizens of Lahore are determined to challenge the fanatics that have tried to silence us. Ordinary Pakistanis, helping families reunite after the carnage at the park, scenes of more blood donors at hospitals than victims of the blast, volunteers in the parking lot attempting to create order amongst chaos, volunteer food banks for victims' families, the angry chants on social media that Christian or Muslim, we are all one — humans first.

Among the misty lines of red tape, security risks and unidentifiable conspiracies to which we are all familiar and seeped, the towering rage of the ordinary Pakistani is loudly telling both the state and the self-proclaimed religious gatekeepers that we have had enough. Senseless bloodshed and half-hearted promises are not acceptable any longer. The little prowess that we can show, we are starting to demonstrate. The little that we can provide, we will give. The little that we can say, we will speak. We want our country back, peaceful and tolerant, which was fought for with so much bloodshed, being lost with such little fight. The people are coming forward — simple, unarmed and growing in number. They are amongst us. 

Published in The Express Tribune, April 8th,  2016.

Like Opinion & Editorial on Facebook, follow @ETOpEd on Twitter to receive all updates on all our daily pieces.
COMMENTS (4)
Comments are moderated and generally will be posted if they are on-topic and not abusive.
For more information, please see our Comments FAQ