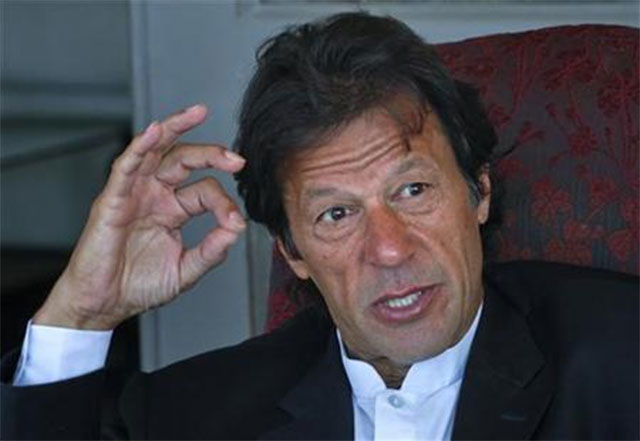 ---
Pakistan Tehreek-e-Insaf (PTI) chairman has threatened to organise street protests if a judicial commission headed by the Chief Justice of Pakistan (CJP) to probe Panama Papers revelations is not formed.

"We should make a commission under Chief Justice of Pakistan, and involve forensic investigators who can look into white-collar corruption," Imran said in his address to the National Assembly on Thursday.

"If the government does not constitute an empowered commission, we will have no other option but to take to streets."

A massive leak of 11.5 million tax documents on April 3 exposed the secret offshore dealings of world leaders and celebrities, also naming three of the premier's children for owning London real estate through offshore companies.

In response to the leaks, Prime Minister Nawaz Sharif on Tuesday announced forming a high-level judicial commission, under a retired judge, to investigate the allegations of owning off-shore companies and concealing assets.

Panama Papers: PM orders judicial probe into charges against family

The PTI chairman said this was a defining moment for Pakistan.

"At this crucial juncture, we do not have money to run state affairs. However, if we right the problem of tax evasion and get the assets of the affluent class declared, we can solve a number of issues faced by our country."

Imran also censured the PM for his 'efforts' to undermine the credibility of Shaukat Khanum hospital.

Panama Papers prove Imran wrong: Rashid

"Our welfare hospital benefits common people where they can get treatment at minimal cost. But the ruling party wants to destroy the hospital," he said, adding the PML-N wanted to silence critics by their false propaganda against SKMH.

Rejecting allegations hurled against him by the PML-N leaders, Imran said his hospital receives international donations.

Opposition leader in the National Assembly Khursheed Shah also rejected the judicial commission, demanding an audit of the accusations by an international firm.

"We, the opposition of the government, reject the judicial commission and demand an international firm carryout the audit; only then can the whole nation accept its report," Shah said while speaking during the session.
COMMENTS (14)
Comments are moderated and generally will be posted if they are on-topic and not abusive.
For more information, please see our Comments FAQ