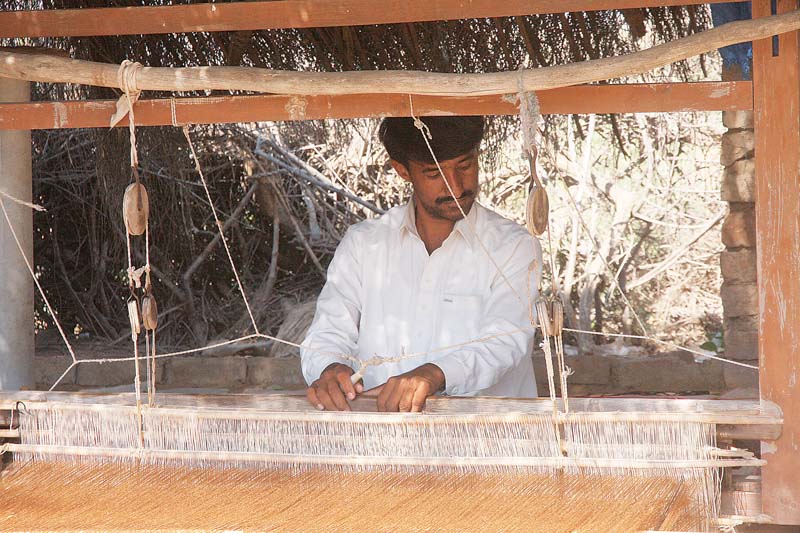 ---
KARACHI: Employees Old-Age Benefits Institution (EOBI) may become bankrupt by 2027 if serious efforts are not made to save the institution, feared executive director of Pakistan Institute of Labour Education and Research (PILER), Karamat Ali.

Speaking to the media at the launch of a report, 'Status of Labour Rights in Pakistan 2015', at Karachi Press Club on Wednesday, he said actuarial scientists feared that EOBI may collapse in the next 10 years.

Recalling the era of 1970s, he said at that time trade unions had directories of their leaders. Labour gazettes, according to him, would get published with information on the working of labour courts; with details of new cases as well as disposed of ones.




He said the textile and garment sectors, which employ most people in the country, pays employees between Rs4,000 and Rs5,000 less than the minimum wage of Rs13,000. He added that the minimum wage today should be Rs26,000.

Senior manager at PILER, and the report author, Zeenat Hisam explained that there was no documentation on the informal labour sector. According to her, decent work conditions in any country are measured through four basic elements: fundamental principles and rights at work; employment and income opportunities; social protection; social dialogue and tripartism.

Reading out a press statement, she asked if the labour relations in Pakistan are governed by these values. If yes, she asked to what extent, and if not, what is the gravity of violations of these parameters and how are workers and other stakeholders responding to the challenges?

According to Hisam, their report, the fifth in the series and based on secondary research, attempts to answer some of those questions.

Currently, according to her, Pakistan has a labour force of 61.04 million engaged in diverse sectors of economy at various positions. The bulk of our non-agriculture labour force, which, she said is 72.6%, is employed in the informal economy.

Speaking on the current status of the majority of the country's work force, she said it was characterised by low wages, long working hours, poor health and safety conditions, rising contractual work and increasing curbs on freedom of association and collective bargaining.

Compliance of international standards on labour, linked to the Generalised System of Preferences (GSP) Plus scheme, remains weak, she claimed.

Besides legislation, the first section of the report shares insights on various aspects of labour relations including unionisation, minimum wages, occupational safety and health, she said.

Hisam pointed out that the first section of the report shares insights on resistance put up by workers in various sectors and occupations. Despite the disabling legislation and repressive tactics used by the state and employers that make union formation and collective bargaining extremely difficult, she said workers in public and private sectors have continued to raise their voices against injustices and violation of their rights.

The second section highlights two key issues, she said, which include the current status of labour inspection system in Pakistan and gender wage differential - discrimination against women regarding wages. In addition, she said that the section contained an exclusive article on, among other things, analysing the tangible support and solidarity extended by the Faisalabad power-loom workers to the marginalised brick kiln labourers in the Punjab.

Commenting on the report, a trade union trainer from Manchester, UK Geoff Brown, said it was really important to recognise the condition of labourers in Pakistan. Applauding the last chapter of the report, 'Union Power Sharing', which he believed showed some of the power sharing examples in Pakistan, he said the Labour Qaumi Movement in Faisalabad has the capacity to solve labourers' problems.

Published in The Express Tribune, April 7th,  2016.