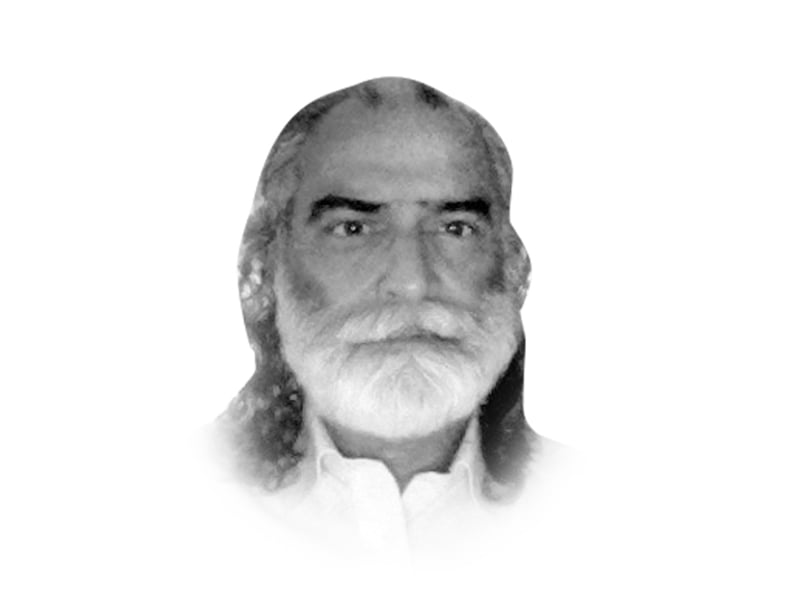 ---
The recent downpour continues to rain death and destruction on mud houses across Pakistan. By March 23, more than 100 people have died, while 220 have been injured. After a week, another spell of rains hit the northern areas on April 3 and killed nearly 70 people. Besides the skies, death roams more widely and frequently on highways and roads. Last year alone, nearly 26,000 lives were lost in traffic accidents. According to the WHO, in 2015, our country had 17.4 deaths per 100,000 people, while Japan and Bangladesh have much lower rates (5.2 and 11.6 respectively). As many accidental deaths go unreported in countries like Pakistan, we remain unaware of the true number of lives that are lost due to everyday disasters such as poor wiring, open manholes, the collapse of scaffoldings (Orange line train incidents), explosions of LPG/CNG cylinders and so on. Many rural communities in Pakistan also consider domestic violence, theft, diseases, windstorms and rains to be everyday disasters. I should not forget to include toxic liquor in the list, as it has killed 60 people in just one week in Sindh.

The Global Network of Civil Society for Disaster Reduction (GNDR), with whom the author is associated, conducted a study on everyday disasters (EDs) in 2015. GNDR describes EDs as small scale and recurrent .The study notes that at national and global levels, EDs are ignored and undocumented, hence remain unattended. The study also reveals that the respondents believed 90 per cent of occurring disasters to be EDs. Pakistan could qualify for the GNDR definition with distinction.

The last six large-scale flood disasters (2010-15), and the 2005 earthquake, together, killed 93,767 people. But in 2004-09, as many as 161,926 people lost their lives in road accidents alone. Analyses of the datasets of these large disasters reveal that one person died per 808 damaged houses. This ratio was one to five in the 2005 earthquake, which is much lower than the EDs. In the recent spell of rains, the ratio was one death per one damaged house and it is one of the highest deaths-to-damaged-house ratios of any disaster in the country. In 2013, for instance, 4,719 people died in 8,988 fatal accidents. In other words, one person died per 1.9 accidents. Therefore, it could be argued that EDs most probably have a higher fatality rate than mega-disasters because everyday disasters take place more frequently and widely.

Like mega-disasters, EDs are also a result of political, social and economic processes whose root causes are very often poor governance and injustice. Let us see how gender-based injustice impacts everyday disasters. The labour participation rate of male and female populations is skewed in Pakistan. The female participation rate is as low as 20 per cent. As a result, the main bread-earners of more than 80 per cent of households are men. In case of the death of the male bread-earner, the economic position of his family will drop drastically. The datasets also show that a large percentage of deaths in EDs consist of poor men — the breadwinners.

As we don't have complete data of the EDs, it is difficult to assess the intensity of the economic impact on affected households. But we know now that in five years, 161,296 people died in road accidents alone. And another 26,000 died in 2015. In the first quarter of 2016, nearly 200 have already died due to collapses of roofs and toxic liquor. This is a staggering number indeed. Since a large number of them were male, no breadwinners were left behind. As a result, each year, thousands of families might have been thrown below the poverty line. EDs continue playing havoc in the lives of the poor. Just imagine, for a moment, how they may have been surviving. Some of them might have adopted legal means (taking loans, selling assets), while many of them may have resorted to illegal means (stealing, forcing children to work, begging, prostitution and so on). Since our social safety nets are too sluggish and inadequate to respond to these kinds of situations, the number of resentful citizens will continue to rise.

Knowing very well that it is easier and more economical to prevent EDs and accidents than large-scale disasters, we continue to deny their importance in our public policy on disaster and poverty. For instance, our national disaster management policy is heavily biased in favour of large disasters. The local governments and the provinces are also silent about it. A UK-based thinktank, Verisk Maplecroft, has just released a report on disasters and it says that 70 per cent, or 136 million, Pakistanis are exposed to disasters. The report attributes this to poor governance, corruption, weak institutional framework and high levels of poverty. Though this study focuses solely on natural disasters, these very factors play a similar role in the case of everyday disasters.

Repetition is considered to be key in successfully communicating a message. EDs are a curse, but also an opportunity. Therefore, focusing on reducing the damage done, and responding to EDs should be an integral part of disaster management policy. It's a great opportunity to learn and enhance capacities. Any nation which doesn't know how to reduce and cope with everyday disasters is very likely to fail in the disaster risk reduction/management of large-scale natural hazards. And the countries having a comprehensive understanding and excellent capacities to respond to frequent emergencies and EDs are also able to cope with megadisasters very well. Japan is a fitting example in this regard.

Therefore, everyday disasters should be made an integral part of our national disaster management policy and local government acts. In this regard, Rescue 1122 and the relationship between national, provincial and district structures and institutions of disaster management, must be strengthened. Moreover, we must improve the documentation of everyday disasters. Newly established union councils should be trained to perform this role. The data of each union council should then be aggregated and categorised, in order to generalise the trends and to evolve public policy.

Published in The Express Tribune, April 7th,  2016.

Like Opinion & Editorial on Facebook, follow @ETOpEd on Twitter to receive all updates on all our daily pieces.