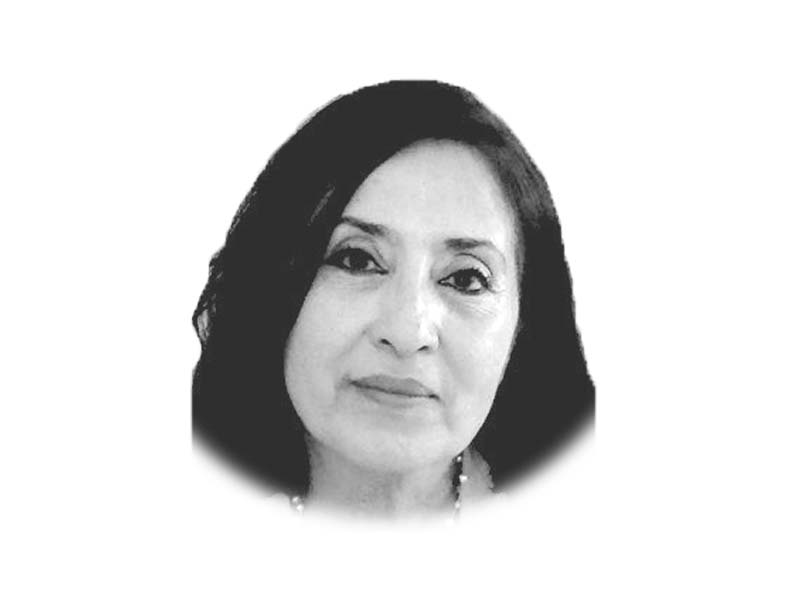 ---
Eleven years ago, Raymond Baker revealed the existence of offshore companies owned by Nawaz Sharif's family in his book Capitalism's Achilles Heel: Dirty Money and How to Renew the Free-Market System. A graduate of Harvard Business School, Baker exposed Sharif saying "offshore companies have been linked to Sharif, three in the British Virgin Islands by the names of Nescoll, Nielson, and Shamrock 68 and another in the Channel Islands known as Chandron Jersey Pvt Ltd". He went on to write, "Some of these entities allegedly were used to facilitate purchase of four rather grand flats on Park Lane in London, at various times occupied by Sharif family members".

There you have it!

Today, we are reading the same news; the same names of the companies that Baker mentioned way back in 2005 and calling it 'breaking news'. The only breaking news is that we still have the same characters with us — Sharif & Co; Zardari & Co — that Baker mentioned eleven years back. As an internationally respected authority on corruption, money laundering, growth and foreign policy issues, Baker's book received rave reviews. Few, if any, Pakistanis came to know of it.

The two actors named in the book — Nawaz Sharif and former first couple Benazir Bhutto and Asif Zardari — chose to ignore the damning allegations of corruption against them. Suing Raymond Baker for defamation would have resulted in more worms crawling out.

Kleptocrats — that's what we call those who use political power to steal Pakistan's resources. "Ittefaq Industries grew from its original single foundry into 30 businesses producing steel, sugar, paper and textiles, with combined revenues of $400 million… when you control the political realm, you can get anything you want in the economic realm, with Lahore, the capital of Punjab, serving as the seat of the family's power", wrote Baker.

In her second term, Benazir Bhutto assigned FIA's Deputy-Director General Rehman Malik to probe Sharif's corruption. In an interview, Malik grandstanded: "No other leader of Pakistan has taken that much money from the banks. There is no rule of law in Pakistan. It doesn't exist". Really, 'Dr' Rehman Malik! Do you remember your bete noire Hassan Waseem Afzal who, in the spring of 2006, as Vice Chairman of NAB held a press conference in Islamabad nailing you and Benazir Bhutto for owning the offshore Petrofine FZC (Free Zone Corporation) when Rehman Malik was a fugitive from justice? A committee set up by the United Nations under the former head of the US Federal Reserve, Paul Volcker found in 2005 that Petrofine FZC paid a commission of US$ 2 million to Saddam Hussein to win oil contracts worth US$115-145 million.

Hassan Waseem Afzal vowed to have Benazir Bhutto and Rehman Malik arrested. Soon after his boast, he was removed from his post and the NAB website where all this information was uploaded, vanished. The culprit? General Musharraf, who sent Waseem packing and instead installed the NRO to welcome back BB & Co.

After Benazir Bhutto's government fell, I went to meet her former interior minister General Naseerullah Babar at his Islamabad residence. The gate was wide open as was the front door. He was waiting for me with a stack of papers showing the businesses owned by the Sharif family. "How come they have today accumulated so many factories in Pakistan and abroad," he said. "Take this folder back with you and expose them", were his last words.

Capitalism's Achilles Heel: Dirty Money and How to Renew the Free-Market System is available on the Internet as a PDF document. It can be downloaded free of cost for anyone to read. It is worth a close read since it charts a map on how "businesspeople, criminals, and kleptocrats perfect the same techniques to shift funds and how these tactics negatively affect individuals, institutions, and countries."

Published in The Express Tribune, April 7th,  2016.

Like Opinion & Editorial on Facebook, follow @ETOpEd on Twitter to receive all updates on all our daily pieces.