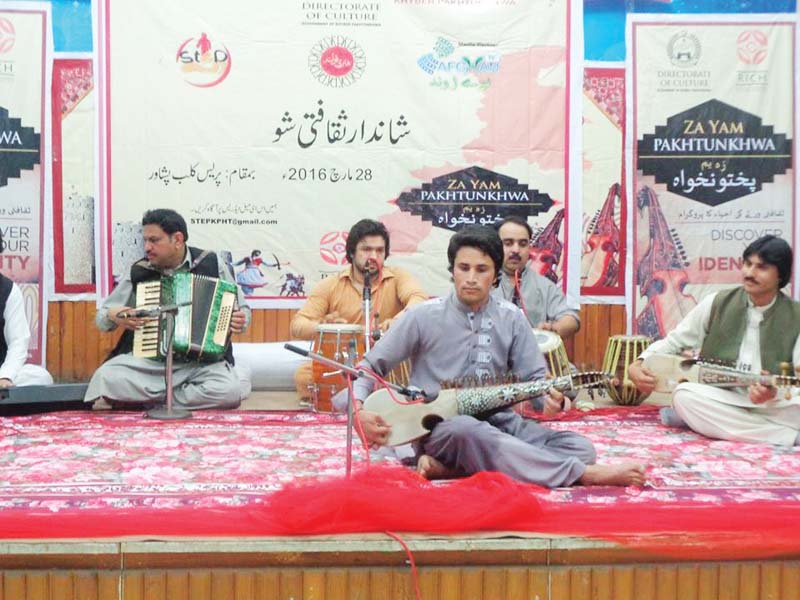 ---
PESHAWAR:



Senior Pashto musicians have conducted auditions to hunt for new talent in the industry.




They have received monetary assistance from Khyber-Pakhtunkhwa Directorate of Culture. Auditions have been held at various hujras and centres across the province.

In March, 20 new singers and rabab players were selected through four cultural shows to polish and hone their skills.

Hot pursuit

As the provincial government is reviewing culture policy for the province, the quest for musicians who can revive traditions of Pukhtuns continues in full swing.

Gulzar Alam, a senior Pashto singer who has been involved in conducting these auditions, told The Express Tribune on Wednesday, "There is a dire need of new artistes in the music industry and it is time to explore something new, unearth hidden talent and kindle new passion for music among the youth."

Initially, auditions for the selection of rabab players were also held. Alam said there were fewer people who can play instruments such as the rabab, sitar and flute.

"These [instruments] are indigenous to our culture but are disappearing so fast," he said.

He added artists associated with this art are dying and the new generation is unaware of its significance, causing the region's heritage to vanish.

As law and order deteriorated in the province, attention was diverted towards militancy. However, the government is keen to support dying arts and senior musicians have been given a free rein to hunt for  new talent.

Alam said this was an important step as it would provide young people with the opportunity to interact
with experts.




"Talent exists in every province and requires platforms like these," he said.

However, Alam said if we highlight underground talent, we need to provide them with continuous opportunities.

"Musical instruments, concerts and rewards will create problems for them in future and we must be more creative," he said.

Selection criteria

The selection process started at a local level. A culture show was arranged where candidates performed along with senior artists in front of a large audience.

Two shows were held in Charsadda and two in Peshawar district where Asfandyar Mohmand, Fazil Wahab Dard, Saida Gul Mena and Sarfaraz were selected.

Alam said, "We have selected artists and organised shows for them – a full orchestra with senior musicians has been arranged for them which is a great way to showcase talent, earn money and impart knowledge."

Set backs

According to Nazir Gul Ustad, a senior musician, people are apathetic towards arts and have even developed a certain degree of abhorrence towards their own cultural instruments.

"We told them music is about becoming professionals, but appreciating its depth and helping culture survive in fast-paced lives we lead today," he told The Express Tribune.

Published in The Express Tribune, April 7th,  2016.
COMMENTS
Comments are moderated and generally will be posted if they are on-topic and not abusive.
For more information, please see our Comments FAQ